Monday, November 06, 2017
November 6, 2017
HARRY'S BI-WEEKLY UPDATE
A Current Look at the Colorado Springs Residential real estate Market
As part of my Unique Brand of Personal Service, it is my desire to share current real estate issues that will help to make you a more successful and profitable buyer or seller.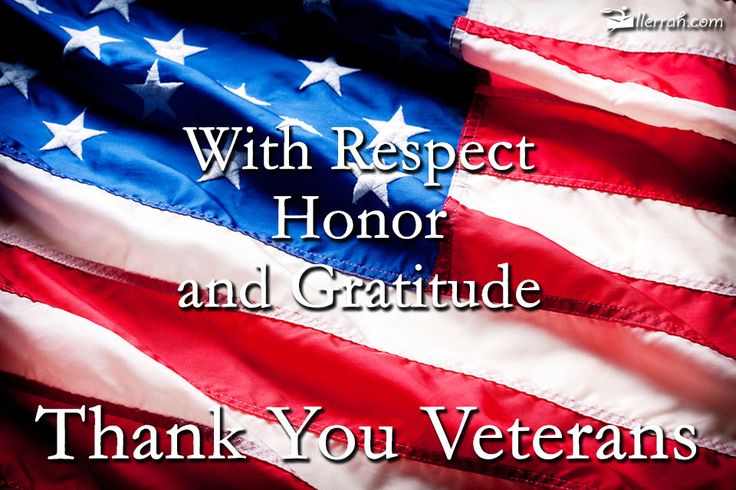 SOME THINGS TO CELEBRATE AND SOME TO CONSIDER…
With Veterans Day this week, I want to send a big thank you for all my friends, clients and eNewsletter readers who served in the Armed Forces for this great country of ours.
Living in Colorado Springs, with the Air Force Academy literally in my backyard and several other military bases located here, I can't help but be reminded daily of how grateful I am for the men and women who have served and continue to serve. It is because of them that I can go to sleep at night knowing they are on constant watch and alert for events such as the recent terror attack in New York City.
I have nothing but the utmost respect and gratitude for all Veterans and want to give them a BIG SHOUT OUT here.
And kudos for Colorado Springs... Realtor.com analyzed 32,000 Zip codes based on factors like the time it takes properties to sell and how frequently homes are viewed in each ZIP code and coming in at number 7 on the list of Hottest Zip codes is our Zip code 80922.
Now something to ponder…the proposed TAX REFORM BILL recently sent to Congress.
As most of you know, I refrain from political rhetoric in this eNewletter and will continue to do so. However, when something is proposed that will affect all homeowners I feel it is my responsibility to share it with you. There are several proposals in this bill that will directly affect those of you who presently own and homes and those of you who are considering a first time purchase.
One of the issues is the proposed reduction of mortgage interest deduction over $500,000 and property taxes. These deductions are essential to many American homeowners.
Another issue that indirectly affects homeowners and potential homeowners is the proposed elimination of both medical cost and student loan interest deductions. It is already difficult enough for graduates to purchase a home due to the high student loan debt. If they cannot deduct the interest paid on those loans it will certainly add to the difficulty in affordability for those folks.
What can you do? Please write your Congressmen and let them know this is NOT acceptable. If enough of us take a stand it will force them to see that these issues are of great importance.
Thank you. And now I'm off my soapbox.
STATISTICS AND GOOD NEWS FOR LOCAL RESIDENTIAL real estate
The most recent report from PPAR came out on November 3rd and shows that homes are selling at 99.5% of listing price and a very low average of 28 days on the market. This trend is continuing to put a lot of pressure on both buyers and sellers in terms of decision-making.
With homes still selling within days of being listed, if you are planning to sell your home, you need to know where you are planning to go next because the short turnaround times don't give you a lot of leeway to decide after the sale. It's best to find your next home prior to listing your present one at this time.
Let me remind you again that the hard reality today is: If you are buying, you need to know in advance exactly what you want because most often you don't get the luxury of "thinking about it" for even a few hours. If you don't make an offer—one that's going to get noticed—someone else will.
As much as I hate for my clients to face disappointment per a possibility of multiple offers, it's becoming a regular thing. That's why you need to keep an open mind to look at properties in areas where you might have not considered in order to find what you want, need and can afford. Even when it comes to purchasing a newly constructed home, I'm finding that lots are going quickly and with multiple offers, so making an informed decision is essential no matter what you are seeking.
Homeownership rates are continuing to rise in this tight market as more folks are finding a way to purchase a home despite all of the above-mentioned obstacles. This can be partially attributed to the high rental rates but most likely because prices are quickly escalating and interest rates are sure to follow. Folks just don't want to be left out if at all possible.
Despite all this, there are still homes available in most neighborhoods and in most price ranges. If you are in the market—either as a first-time buyer, as a trade-up buyer or for investment purposes, please give me a call sooner than later. I can be reached at 593.1000 or by email at Harry@HarrySalzman.com .
For more details on the local October 2017 PPAR reports, please see the next article.
SALES AND PRICES KEEP ESCALATING DESPITE LOW INVENTORY
Statistics provided by the Pikes Peak REALTORS Service Corp, or it's PPMLS
You will see in the Cumulative Year to Date Summary that total sales numbers year-over-year in Single Family/Patio Homes are up 13.0% and up 15.3% for Condo/Townhomes.
Year-over-year, new listings are up 8.4% for Single Family/Patio Homes and up 14.9% for Condo/Townhomes. It appears that those who have been thinking of listing their home, are beginning to realize that it is certainly going to get a lot more attention in this type of sales environment. Just remember if you are considering listing your home that it's likely to sell fast, so once again…you need to be prepared for that inevitability.
Here are some highlights from the October 2017 PPAR report. Please click here to view the detailed 15-page report, including charts.
In comparing October 2017 to October 2016 in PPAR:
Single Family/Patio Homes:
New Listings are 1,320, Up 8.4%

Number of Sales are 1,431, Up 13.0%

Average Sales Price is $317,112, Up 7.9%

Median Sales Price is $280,538, Up 9.7%

Total Active Listings are 1,939, Down 12.9%

Months Supply is 1.8, down 1.0
Condo/Townhomes:
New Listings are 185, Up 14.9%

Number of Sales are 211, Up 15.3%

Average Sales Price is $199,881, Up 6.7%

Median Sales Price is $195,000, Up 12.7%

Total Active Listings are 119, Down 40.5%

Months Supply is 0.6, down 2.6
COLORADO SPRINGS AREA MONTHLY SINGLE FAMILY/PATIO HOME SALES ANALYSIS*
Median Sales Price Median Sales Price
October 2017 October 2016
Black Forest $510,000 $502,500
Briargate $369,500 $352,000
Central $239,000 $204,000
East $239,925 $215,000
Fountain Valley: $260,000 $224,500
Manitou Springs: $383,000 $270,250
Marksheffel: $321,955 $271,450
Northeast: $284,500 $255,000
Northgate: $449,900 $418,857
Northwest: $413,500 $338,850
Old Colorado City: $266,200 $219,450
Powers: $275,000 $255,000
Southwest: $331,000 $345,000
Tri-Lakes: $441,000 $464,669
West: $267,500 $257,900
*Statistics provided by the Pikes Peak REALTORS Services Corp,or its PPMLS.
If you have any questions about these reports and how they might relate to you and your future housing plans, please give me a call at 593.1000.
METRO HOME PRICES MAINTAIN FAST GROWTH AND COLORADO SPRINGS IS 40% ABOVE THE NATIONAL AVERAGE
Low inventories are continuing to contribute to the escalating prices nationwide. In the just published third quarter list from NAR, the Median Sales Price of Existing Single-Family Homes for 177 U.S. Metropolitan Statistical Areas (MSAs) increased 5.3% year-over-year.
The good news for those of us in Colorado Springs is that our median sales price year-over-year was 7.3%--40% higher than the national average.
According to Lawrence Yun, this could have been even better had there been more homes for sale. "The stock market's climb to new record highs, the continued stretch of outstanding job growth and mortgage rates under 4 percent kept homebuyers demand at a very robust level throughout the summer," he said. "Unfortunately, the pace of new listings was unable to replace what was quickly sold. Home shoppers had little to choose from, and many had to outbid others in order to close on a home. The end result was a slowdown in sales from earlier in the year, steadfast price growth and weakening affordability conditions."
He added that "affordability pressures are frustratingly occurring in places where jobs are plentiful and incomes are rising. Without significant boost in new and existing inventory to alleviate price growth, job creation could slow in high cost areas in upcoming years if residents begin exiling to more affordable parts of the country."
This is exactly why so many are looking to buy in the Pikes Peak area. Denver home prices are beginning to drive folks further south when looking for a home, which, while helping keep our home prices on the upswing, is also contributing to the low inventory.
For a look at the entire list of 177 MSAs, please click here.
HOME PRICES SEEM TO BE UNSTOPPABLE. WILL THEY STAY THAT WAY?
Rismedia, 11.1.17
According to S&P Down Jones Indices Chairman of the Index Committee and Managing Director, David M. Blitzer, "Home prices appear to be unstoppable. Most prices across the rest of the economy are barely moving compared to housing. Over the last year the consumer price index rose 2.2 percent, driven largely by energy costs. Aside from oil, the only other major item with price gains close to housing was hospital services, which were up 4.6 percent. Wages climbed 3.6 percent in the year to August."
Blitzer said that the ongoing rise in home prices raise questions of why prices are climbing and whether they will continue to outpace most of the economy. "Currently, low mortgage rates, combined with an improving economy, are supporting home prices. Low interest rates raise the value of both real and financial long-lived assets," he added.
"The price gains are not simply a rebound from the financial crisis," he says. "Nationally and in nine of the 20 cities in the recent S&P Corelogic Case-Shiller Indices Report, home prices have reached all time highs; however, home prices will not rise forever. Measures of affordability are beginning to slide, indicating that the pool of buyers is shrinking. The Federal Reserve is pushing short-term interest rates upward and mortgage rates are likely to follow over time, removing a key factor supporting rising home prices."
Bottom line? NOW is the time to make your move if you've been waiting. Prices will continue to rise and interest rates are sure to do likewise. If you've even been thinking about purchasing residential real estate, either to sell and trade up or for a first time purchase, wait no longer. Give me a call at 593.1000 and let's see how we can make this a reality for you.
TODAY'S BUYERS AND SELLERS—INFOGRAPHICS YOU MIGHT FIND INTERESTING
NAR, 10.30.17
UPDATE FROM THE UCCS ECONOMIC FORUM (10.20.17)
UCCS Economic Forum, College of Business
As always, I am providing you a look at the report I receive from the UCCS Economic Forum, which will give you not only the "Big Picture" of the U.S. Economy, but also how things are shaping up locally.
To view the report, please click here. If you have any questions, please give me a holler.