July 24, 2018
HARRY'S BI-WEEKLY UPDATE
A Current Look at the Colorado Springs Residential real estate Market
As part of my Unique Brand of Personal Service, it is my desire to share current real estate issues that will help to make you a more successful and profitable buyer or seller.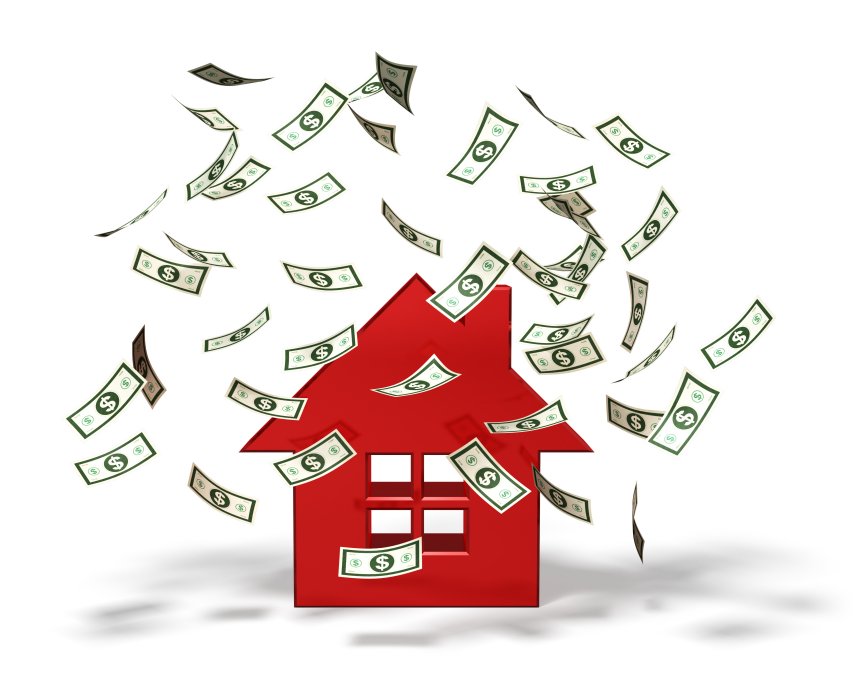 RESIDENTIAL real estate IN COLORADO SPRINGS IS STILL BOOMING…
As I write this eNewsletter, I'm still amazed at the growth I've seen in the Springs in recent times. I've been a local Realtor for more than 46 years and during that time I've obviously seen the City grow—and the metro area population more than double in size—but I've just not ever seen the pace at which most homes are selling at present.
In the $300,000 and under range we are still having difficulty in finding available homes and when we do, they go quickly, most over listing price. This is presenting difficulties for first-time buyers who are wanting to avail themselves of homeownership before interest rates rise.
We are starting to see a few more listings in all price categories, which is encouraging. I'm guessing that folks who have been waiting to sell and trade up are getting on the bandwagon before they too are priced out of the market.
Interest rates have remained relatively flat for the moment, but the Federal Reserve has indicated they plan to raise rates several more times this year. At some point, the mortgage interest rate will follow. This will help prices to level out a bit but right now we are still seeing local median prices rising from 11-13 percent year-over-year. Great for those who are already homeowners, not so great for those who are not.
Investors, too, are finding fewer bargains at a time when there is an abundance of renters who cannot afford, or do not wish to own, a home.
This is most definitely still a Seller's Market and will continue to be so until there are considerably more listings. If you have even thought about whether a move might be good for you and your family, NOW is the time to check out the possibilities.
While the market is indeed tight, there are still homes available in MOST price ranges and neighborhoods and we can find one that fits your wants, needs and budget. That's where I come in. My long-time experience is your biggest asset. I know the "ins and outs" of negotiation, finding the right lender for your individual situation and always do my best to make certain that the first offer you make is one that will at least get attention, if not make it to closing.
New construction can also be a possibility and I can help you in that area, too. I have longstanding relationships with most of the local homebuilders and my expertise in this arena is yours at no additional cost to you.
So, there you go. My advice? If you are even thinking of making a move, call me yesterday--you don't have a minute to waste. I can be reached at 593.1000 or email me at Harry@HarrySalzman.comtoday and let's get the ball rolling to make your residential real estate dreams come true.
JUNE 2018 LOCAL MARKET UPDATE AND MONTHLY INDICATORS ILLUSTRATE OUR CONTINUING UPWARD TREND IN GREATER DETAIL
Pikes Peak REALTORS®Services Corp.,
These reports contain much greater detail than the first-of-the-month reports I share and cover ALL residential areas in the Pikes Peak Region.
In the recently published June 2018 Monthly Indicators and Local Market Update for El Paso and Teller Counties, new listings year-over-year were down 2.7% for the single-family/patio homes and down 10.7% for condo/townhomes.
The "Activity Snapshot"shows the one-year change:
Sold Listings for All Properties was down 5.7%

Median Sales Price for All Properties was up 13.1%

Active Listings on All Properties was down 16.4%.
You can click here to read the 16-page Monthly Indicators or click here to get specific information on the neighborhood of your choice from the 34-page Local Market Update. I recommend that you check out your own neighborhood, or one that you are considering, to get a good idea of the local pulse. I have reprinted just one neighborhood, Southwest, below to show you the type of information available for all local areas.
For questions about any of these reports or just to find out how I can put my special brand of customer service to work for you, please give me a call.
LOCAL SALES TAX MAKES BIG GAINS
The Gazette, 7.19.18
Sales tax collections in Colorado Springs for June, based on transactions in May, rose 6.3 percent to $14.2 million, the sixth consecutive monthly increase and the biggest gain since June 2017.
Nearly one-third of the June increase came from a 17.4 percent jump in miscellaneous retail, which includes sales from Amazon, to $1.87 million. Other big gains came from business services, commercial machines and building materials.
According to Tom Binnings, senior economist for Summit Economics LLC, a local economic research and consulting firm, housing construction and business investment have been gaining strength nationwide since last year's tax cut. He said the City's sales tax numbers are "pretty indicative of a continuing economic expansion".
THE BENEFITS OF A LOCAL MORTGAGE LENDER
The Wall Street Journal, 4.27.18
I have always encouraged my clients to consider a local mortgage lender and was pleased to read this article which perfectly explains my reasons for that.
In tight housing markets like Colorado Springs where bidding wars are becoming commonplace, buyers who need financing can strengthen their offers by working with a locally based mortgage broker or loan officer, according to real estate agents and lenders.
Agents tend to want to work with buyers whose lenders know the local market and have a record of getting deals done. That reassures the listing agent and the seller that a sale will likely close. Confidence that a sale will close can often separate a winning bid from the rest in a fast-moving market such as ours.
Online lenders can offer convenience and it is still useful for borrowers to shop around for the best rates and terms but lenders in a hot market caution that a small difference in rates isn't the most decisive factor in choosing a lender. The ability to close is even more important.
Reputation also matters. Finding someone you can do business with and communicate with easily is also very important. As is speed—often sellers fielding multiple offers will choose the buyer who can close quickly, making it difficult for buyers who need the typical 30 to 45 day window to get a loan. Lenders in fast-paced markets are tuned to quicker closings.
Working with a mortgage professional who has an existing relationship with a buyer's agent also tends to mean more personal contact and the ability to get questions answered promptly. I've personally found that my relationship with a number of local lenders has made the difference between getting a contract accepted and not. These relationships, built over the years, makes for easy discourse between my buyers and the lenders.
Some other tips to consider:
See Double.

Sometimes it is advisable to "double-app"—that is, to apply for a mortgage from the lender with the best rates and from the lender with the local relationships. The latter provides the additional security of getting a loan quickly and may be able to match the other firm's rates.
Vet your cousin.

Just because your cousin does mortgage loans doesn't mean that your cousin is a good loan officer. If you want to work with someone you know personally, or someone from your bank, have them speak with your real estate agent first, and reassure them of their reputation and relevant experience. Your agent can then communicate their bona fides to the listing agent.
Home (town) appraisal.

Even if you work with a national firm, it is important to make sure the company uses local appraisers who know the difference in value between various neighborhood communities. That is especially true when a bidding war might mean the property sells for a significant premium over the asking price.
HOMEOWNERS ARE UNDERINSURED AS HURRICANE SEASON OR ANOTHER NATURAL DISASTER OCCURS
The Wall Street Journal, 7.19.18
Many U.S. homeowners are inadequately insured for natural catastrophic damage going into the height of the Atlantic hurricane season.
And, while we don't face hurricanes in the Colorado Springs area, we do have fires, flooding, tornadoes and the like and many homeowners here are underinsured, with policy limits too low to cover the full cost of repairing or rebuilding their properties.
Homeowners often fail to increase their policy limits if the expand or upgrade their homes and with the ever-increasing cost of building materials, the cost of rebuilding or replacing can escalate quickly.
My advice to you? Have a yearly meeting with your home insurer to make certain that your home is adequately covered in case of catastrophic damage. Hopefully you will never need it, but if you do, you'll be glad you took that precaution.