HARRY'S BI-WEEKLY UPDATE 7.9.18
Monday, July 09, 2018
July 9, 2018
HARRY'S BI-WEEKLY UPDATE
A Current Look at the Colorado Springs Residential real estate Market
As part of my Personal Service, it is my desire to share current real estate issues that will help to make you a more successful and profitable buyer or seller.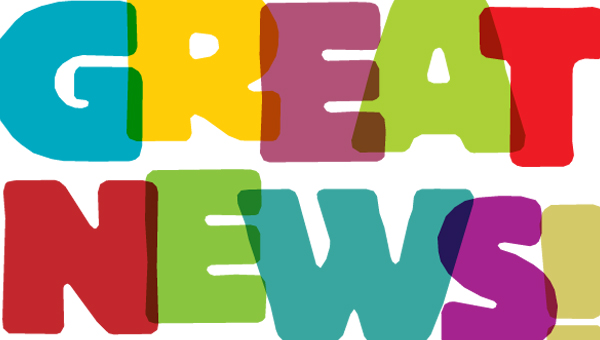 ACTUALLY, IT'S BEYOND GREAT NEWS…
As most of you know, when it comes to most everything—I'm a very positive kind of guy. But even I could not dream up a scenario that represents all the good things that are happening in the Colorado Springs area.
And I'm not just referring to Residential real estate. Good things are happening in so many areas for our City and I just couldn't be happier and I can't wait to share it.
To start with, things in Residential real estate are showing no signs of slowing down. In just two days this past week I had offers either accepted for my buyers or my sellers on four different properties. In one case, my seller had 6 offers in one day and the accepted offer was considerably over listing price. That same seller then had to quickly find another home, and while it took several tries, we were able to get an offer accepted a few days later. Whew. I know they are relieved to know there's somewhere to go when their present home closes.
It's still a bit of a frenzy due to the low inventory which is keeping prices on the high side and creating all kinds of new scenarios for those who had their mind set in looking in just one neighborhood or had not considered new construction as an option. In today's market, one has to consider ALL options—which oftentimes opens up a number of new things to pursue.
In the under $300,000 range there are so few listings and so much competition that first-time buyers are quickly being priced out of the market at present. As much of an advocate as I am of home ownership, I find this troubling to say the least.
Part of the low inventory can be attributed to our continuation as one of the "hottest" real estate markets in the U.S. Colorado Springs was ranked No. 9 in Realtor.com's June "hotness index",which identifies the nation's top 20 metropolitan areas for single-family housing. We moved up two spots from number 11 in May and our homes have seen record-setting prices in recent times.
When you add that to our burgeoning economy, low unemployment rate and the high number of available jobs in diverse fields, you can begin to understand the problem.
Locally and across much of the U.S., it will continue to be a 'Seller's Market" until we have more available homes. Even when it comes to new construction, which a number of my clients have considered of late, it can be tough. Local homebuilding is on track to hit a 13-year high and the pace shows no signs of a slowdown. Lots are going quickly and prices are on the rise due to escalating lumber, aluminum and copper costs. And the turnaround times are getting a bit longer than normal.
However, if you have the time, new construction may be a perfect option for you. With my longstanding relationship with most local builders, I can help you in this area at no additional cost to you. So if you've considered this, give me a call and we can address your particular situation.
Clients continue to ask me if this is a good time to buy or sell. My answer will always be the same—NOW is always a good time to buy….and to sell. There are many options to consider and my 46 years in the local real estate arena gives you a big boost when it comes to finding the solution for your wants, needs and budget. In an environment of multiple offers, many in cash and over list price, it takes my kind of experience to help you make an offer that warrants at least a second look and has a good chance of getting accepted by the seller.
And once again…if you're even considering a move and wondering how all of the above applies to you,simply give me a call today at 593.1000 or email me at Harry@HarrySalzman.comand let's see how I can put my special brand of customer service to work for you.
And now for June statistics…
Homes are selling at 100.6% of listing price with the average days on the market at a very low 18.
This continues to be great news for both buyers and sellers but with homes selling so fast it still necessitates knowing where you plan to move next prior to listing your present home.
The Monthly Summary shows that compared to a year ago, total active listings are the same for Single Family/Patio Homes and down 12.4% for Condo/Townhomes. New listings are down 10.0% for Single Family/Patio Homes and down 11.0% for Condo/Townhomes.
For more stats, please see the following article.
JUNE 2018 WAS ANOTHER RECORD SETTING MONTH IN LOCAL RESIDENTIAL real estate
Statistics provided by the Pikes Peak REALTORS Service Corp, or it's PPMLS
Here are some highlights from the June 2018 PPAR report. A look at the Median Sales Prices will show that prices have continued their record setting pace for the fourth straight month! Please click here to view the detailed 15-page report, including charts. If you have any questions, just give me a call.
In comparing June 2018 to June 2017 for All Homes in PPAR:
Single Family/Patio Homes:
· New Listings are 2,051, Down 10.0%
· Number of Sales are 1,737, Down 0.3%
· Average Sales Price is $361,499, Up 10.8%
· Median Sales Price is $324,750, Up 13.8 %
· Total Active Listings are 2,162, Same as last year
· Months Supply is 1.2
Condo/Townhomes:
· New Listings are 268, Down 11.0%
· Number of Sales are 202, Down 18.5%
· Average Sales Price is $230,142, Up 15.6%
· Median Sales Price is $216,500, Up 20.3%
· Total Active Listings are 141, Down 12.4%
· Months Supply is 0.7
COLORADO SPRINGS AREA MONTHLY SINGLE FAMILY/PATIO HOME SALES ANALYSIS*
Median Sales Price Median Sales Price
June 2018 June 2017
Black Forest $518,500 $571,000
Briargate $412,500 $386,000
Central $265,000 $228,500
East $268,750 $236,250
Fountain Valley: $270,000 $259,825
Manitou Springs: $285,000 $397,500
Marksheffel: $331,750 $316,750
Northeast: $309,950 $270,000
Northgate: $466,406 $472,455
Northwest: $425,000 $370,000
Old Colorado City: $317,500 $248,500
Powers: $305,500 $272,000
Southeast: $230,000 $208,000
Southwest: $399,750 $421,000
Tri-Lakes: $562,533 $479,649
West: $310,000 $285,000
*Statistics provided by the Pikes Peak REALTORS Services Corp,or its PPMLS.
COLORADO'S ECONOMY EARNS "TOP 5" RANKING IN THE U.S.
The Gazette, 6.16.18
WalletHub, the personal finance website, rankedColorado as the nation's fifth-best economy,trailing only Washington, Utah, Massachusetts and California.
In the individual components, Colorado ranked second in the highest economic growth and lowest unemployment rate, fourth in most startup activity and fifth in highest median annual household income, but third lowest in fewest exports per capita.
The state economies were ranked by WalletHub across three, equally-weighted categories—economic activity, economic health and innovation potential, using 28 different statistics. Colorado ranked eighth in activity, third in health and fourth in potential.
AND THIS FROM ELLIOT EISENBERG, THE BOWTIE ECONOMIST…
Good news on the unemployment front:
"May's employment numbers were excellent. The unemployment rate fell to 3.8%, a level last seen in 4/00! The unemployment rate for African Americans declined to 5.9%, the lowest level since record keeping began in 1/72, and the unemployment rate for women was 3.6%, its lowest since 1953! Lastly, the unemployment rate for those with less than a HS diploma hit 5.4%, a near record."
Colorado Springs' unemployment rate fell to 3.1% in May, the lowest level in a year—and as I mentioned earlier—just another reason why there are so few homes for sale!
UCCS ECONOMIC FORUM DASHBOARD
UCCS Economic Forum, 6.21,18
As a sponsor since its inception, I receive information from the UCCS Economic Forum which I regularly share with my readers. For the most recent statistics, you can click here for a copy, both nationally and local, concerning labor force/unemployment, wages, demographics, real estate, tourism and more.
If you have any questions, please give me a call.
SKY SOX TICKETS ARE GOING FAST…
Just a reminder that I have four front row season tickets for the Colorado Springs Sky Sox, free for the asking on a first-come, first-served basis.
The weather's been great for baseball-watching and tickets for Friday fireworks and Sunday 50 cent hot dog afternoons go quickly so please call me to reserve yours for the date of your choice.
​
FEATURED LISTING:
***YOUR HOME CAN BE FEATURED HERE…..CALL ME AND LET'S DISCUSS!***