HARRY'S BI-WEEKLY UPDATE 4.8.19
Monday, April 8, 2019
April 8, 2019
HARRY'S BI-WEEKLY UPDATE
A Current Look at the Colorado Springs Residential real estate Market
As part of my Unique Brand of Personal Service, it is my desire to share current real estate issues that will help to make you a more successful and profitable buyer or seller.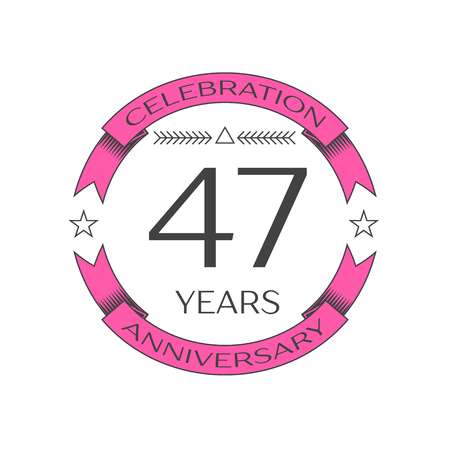 HAPPY ANNIVERSARY TO ME…
It's hard to believe that this month I'm celebrating my 47th year in the Colorado Springs Residential real estate arena. It seems like yesterday that I transitioned from Investment Banking in Denver, made Colorado Springs my home, and started selling residential real estate.
During those years I've met so many folks and had the pleasure of helping them realize all of their residential real estate dreams. I've done it all—from land acquisition, new home sales, existing home sales and investment properties and all the while watching Colorado Springs grow to be the thriving city that we live in today.
I for one am not surprised that our city continually makes all the top 10 lists when it comes to Best Place to Live, Best Place for Small Business, Hottest real estate Market, and so much more. This is my home, too, and I enjoy relocating folks here from all parts of the globe.
My career has also afforded me the opportunity to give back by participating on local government and Pikes Peak Association of Realtors (PPAR) committees, as well as serving the for-profit and non-profit community as a board member and in other capacities. My recent two and a half year involvement in Plan COS resulted in a 20-year growth plan for Colorado Springs.
As a founding sponsor of the UCCS College of Business Economic Forum, I've seen it grow over the last 22 years into an exceptional resource for local business and organizations.
I've also had the pleasure of being a charter member of the RDC (relocation Directors Council), a national relocation organization, as well as having served as chairman.
And on and on…
Most importantly, though, I could not have done any of it without your confidence and trust in allowing me to help facilitate what for many is their biggest financial asset.
I recognize every client has needs, wants and budget requirements specific to them and I work diligently to put my special brand of customer service to task in helping find the right fit for each individual situation.
An extra special part of having been in business for so many years is seeing children and grandchildren of my clients grow up and having them contact me when they are ready for their first home purchase. It means a lot that these family members remember me and want me to assist them too.
This has been such a great ride…and I'm not relinquishing the driver's seat because I've still got a lot more miles left in me!
In today's home market it's more essential than ever to have a seasoned professional on your side. One that knows the ins and outs of not only finding the right property but one that can negotiate an offer that has a good chance of getting accepted. And that's no easy feat in a climate of multiple offers and fewer listings, as well as over list price offers.
I like to think that besides being "The real estate Therapist"I also have the "Power of Credibility"on my side. I've been told time and again by clients that they know I make their personal goals mine. I'm on their side and as most of you are aware, I like to be on the winning side. I know how to get things done, but also know when to advise my clients to walk away when it's in their best interest to do so.
If you, a family member or co-worker are ready to start thinking about making a move…I'm willing and ready to help. Simply give me a call at 593.1000 or email me at Harry@HarrySalzman.com and let's get the ball rolling.
MARCH 2019 AGAIN BROUGHT GAINS IN HOME VALUES AND LOWER NUMBER OF SALES
Statistics provided by the Pikes Peak REALTORS Service Corp, or it's PPMLS
Here are some highlights from the March 2019 PPAR report.
Just a reminder that the PPAR report is in a new format and no longer provides a look at the monthly stats for each neighborhood. However, if you are interested in what's happening in your individual neighborhood, I can provide it to you through other means.
Please click here to view the detailed 9-page report, including charts. If you have any questions about the report or to find out how it relates to your individual situation, just give me a call.
In comparing March 2019 to March 2018 for All Homes in PPAR:
Single Family/Patio Homes:
· New Listings are 1,525, Down 13.3%
· Number of Sales are 1,224 Down 0.6%
· Average Sales Price is $350,934 Up 3.0%
· Median Sales Price is $315,000 Up 5.0%
· Total Active Listings are 1,461 Up 6.6%
· Months Supply is 1.2, Down 11.5%
Condo/Townhomes:
· New Listings are 216, Down 20.0%
· Number of Sales are 169, Down 3.4%
· Average Sales Price is $237,368, Up 12.3%
· Median Sales Price is $220,000, Up 5.5%
· Total Active Listings are 132, Up 36.1%
· Months Supply is 0.8, Down 10.5%
At the start of each year I look into my "crystal ball"and try to determine what I believe will be a true picture of home appreciation for that year. In January 2019 my prediction was for the local home market to show an appreciation of 5 ¾ - 6 ¾ % this year. I believe we are on track for that.
Spring buying has started off slowly due to the inclement weather we've had but I believe it will pick up and those who are looking to move and trade up will have plenty of takers for their present home. The days of multiple offers, many accepted almost immediately after listing, are still here and it's making things difficult—especially for first time buyers.
It is important to know where you want to live next because if you list your present home it will likely sell much faster than you might imagine. There are still homes available in most price ranges, but they go fast, so having me on your side can give you an advantage.
If a newly constructed home is in your future, I can assist here, too. I'm familiar with most of the new construction in the city and can help you with site and plan selection as well as helping you find the best financing for your individual needs. And—did I mention that I provide it all at no additional cost to you?
Now a look at more statistics…
MARCH 2019 LOCAL MARKET UPDATE AND MONTHLY INDICATORS ILLUSTRATE OUR LOCAL TRENDS IN DETAIL
Colorado Association of REALTORS® ,Pikes Peak REALTORS Service Corp, or it's PPMLS
Providing greater detail than the above report, this provides information on both Colorado Springs and Teller counties for residential real estate.
It is broken down by geographical areas and you can look to see how your geographic area is doing in terms of sales, prices, and more.
The "Activity Snapshot" for all residential properties in El Paso and Teller counties shows the Year to Date one-year change:
Sold Listings for All Properties were Down 2.3%

Median Sales Price for All Properties was Up 5.4%

Active Listings on All Properties were Down 9.5%
You can click here to read the 16-page Monthly Indicators or click here to get specific information on the geographic area of your choice from the 18-page Local Market Update. I recommend that you check out your own area or one that you are considering, to get a good idea of the local pulse.
U.S. MORTGAGE RATES POST BIGGEST DROP IN A DECADE
The Gazette, The Associated Press, 3.29.19,The Wall Street Journal, 3.23.,2019
Buying a home became a lot cheaper, thanks mostly to the Federal Reserve decision several weeks ago to put its interest rate hikes on hold for now, and possibly for the rest of the year.
After their announcement, Freddie Mac reported that the average 30-year fixed rate mortgage fell to 4.06 % from 4.28% the previous week. That was the steepest weekly drop in a decade!
Lower rates, slowing home price increases and a slight increase in available homes appear to be a boon to home sales after a slight slowdown nationally last year.
Potential buyers are rushing to take advantage of rates that they had doubts they would ever see again. Cheaper borrowing costs can make a big difference in what folks can afford, and it can make it easier for buyers to qualify for loans. Economists expect sales will continue to improve this year, especially due to the steady job market and pay growth, both of which make a home purchase more affordable.
Also, in the U.S., sales of previously owned homes posted their largest monthly gain since 2015 in February—a sign that lower mortgage rates and more attractive prices are helping to lure buyers back to the market. Existing homes sales nationally rose 11.8% in February from the prior month—the second-strongest monthly gain in homes sales ever.
However, with sales volume 1.8% less than it was a year ago, the market is recovering, but at a slower pace than in 2017 and early 2018.
Locally, the cheaper cost of borrowing is a definite plus, but we still have a pretty tight market and most listed homes are selling swiftly. Hopefully we will see more listings this spring buying season and that will help those who are currently wanting to purchase a home.
SELLING IN APRIL COULD SAVE YOU TIME AND MONEY
Rismedia's Housecall, 3.20.19
Sellers are often faced with the difficult questions of "When should I list my home for sale?" Each season has its pros and cons. The winter months are slower, therefore less inventory competition. The spring market, however, has buyers coming out in full force.
Based on several factors—including trends in median listing prices, property views on realtor.com, home price drops, median days on the market and the number of listings on the market in the last three years—realtor.com determined in a new report that the best time to sell, on average, is the first week of April. Why? Competition is still low, but buyers are out in droves, snapping up homes and driving up home values.
The following shows this in graph form:
While June is considered the peak of home-buying season, realtor.com's report found that the first week of April is best for sellers looking to maximize list price, and also reduce the risk of price cuts and competition from other sellers, according to Danielle Hale, chief economist for realtor.com.
"Given the time it takes from listing to close, putting a home on the market in early April positions sellers to attract buyers seeking to close and move before the beginning of school year," she said.
The inclement weather locally has kept the spring buying season from starting quite as early this year, but a word to the wise…it's going to pick up…especially with favorable mortgage loan rates, therefore the "early bird gets the worm" so to speak.
20 TIPS FOR PREPARING YOUR HOME FOR SALE THIS SPRING…AND INFOGRAPHIC
Keeping current matters, 3.22.19
Some Highlights:
When listing your house for sale, your top goal will be to the get house sold for the best price possible.

There are many small projects you can do to ensure this happens.

Your real estate agent (me!) will have a list of specific suggestions for getting your house ready for market and is a great resource for finding local contractors and others who can help.
WHY YOU SHOULD REALLY CONSIDER STAGING YOUR HOME
Rismedia Housecall, 3.22.19
In a recent NAR "2019 Profile of Home Staging" report, 83 percent of buyers' agents agree that staging your home makes it easier for homebuyers to see themselves living in it.
Also, according to the report, more than half of sellers say that staging your home will decrease the amount of time your home stays on the market.
"Buying a home is more than a financial decision; it is an emotional decision as well," says John Smaby, NAR President. "Buyers aren't just making an investment in a property. They are purchasing a place to call home, to raise their children; to begin a new chapter; or to retire to a new season of life."
Here are several graphs to illustrate the report:
If you have any questions about staging your home, please give me a call. I've had considerable experience with this and can get you to the professional staging folks who are best suited for your situation.
UCCS ECONOMIC FORUM REPORT SHOW INCREASED CONSUMER CONFIDENCE
UCCS Economic Forum, College of Business, updated 3.28.19
As always, I like to share with you the updated reports I receive due to my sponsorship of the UCCS Economic Forum. These reports show in graphic form the "Big Picture" of the U.S. in general as well as the local outlook.
Included in the local statistics are: Local Employment/Wages and other employment factors as well as demographics of Population Growth, real estate Sales, Tourism and more.
Click here to view this informative report can be seen in its entirety. If you have any questions, please give me a holler.