Tuesday, September 19, 2017
September 19, 2017
HARRY'S BI-WEEKLY UPDATE
A Current Look at the Colorado Springs Residential real estate Market
As part of my Unique Brand of Personal Service, it is my desire to share current real estate issues that will help to make you a more successful and profitable buyer or seller.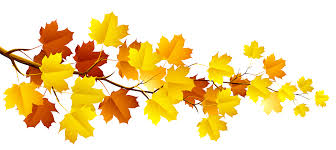 FALL IS JUST AROUND THE CORNER…
What a beautiful time of year. The leaves are just starting to turn gorgeous shades of red, yellow and orange and the cooler mornings are a reminder that soon it will be fall.
As you will see in the following reports, the residential real estate market is NOT cooling off and I've had quite a busy summer. Those of us in the business have finally accepted that there is no longer a "traditional" buying and selling season. With the shortage of listings and escalating prices, I'm finding that folks are buying and selling when it is "right" for them. It is taking a little longer to find the home that can fit your needs, wants and budget and it doesn't make sense to put your present home on the market until you find another one. Available homes are selling so quickly for the most part that you don't want to be faced with nowhere to go in that scenario.
That being said--there are still many home options available in most price ranges and in most neighborhoods. It may take a bit longer to find what you want, or you may turn to new construction as an option, but you will find the perfect home for you.
A word to the wise—if you are considering new construction--sooner is better than later because with all the rebuilding that's going to be necessary due to Hurricanes Harvey and Irma, prices of building materials are starting to escalate and availability of these materials will be scarce. That's going to affect home prices all around the country for some time into the future.
If you are thinking of selling to trade up, buying for the first time or for investment purposes, just give me a call at 593.1000 or email me at Harry@HarrySalzman.com and let me help you make your real estate dreams come true.
AUGUST 2017 LOCAL MARKET UPDATE AND MONTHLY INDICATORS ILLUSTRATE OUR CONTINUING UPWARD TREND IN GREATER DETAIL
Pikes Peak REALTORS® Services Corp.,
These reports contain much greater detail than the first of the month reports I shared and cover ALL residential areas in the Pikes Peak Region.
The local median sales price increase year-over-year in all properties was 5.9%, a good sign that our housing market is still continuing to appreciate. The shortage of listings is helping to drive up prices and if there were more listings, more people would be moving—either selling to trade up or buying for the first time and for investment purposes.
In the recently published August 2017 Monthly Indicators and Local Market Update for El Paso and Teller Counties, new listings year-over-year were down 1.7% for the single-family/patio homes and up 4.1% for condo/townhomes.
With the "traditional" selling season over, NOW is a great time to list your home, as there are still plenty of buyers who have not found "the" home for which they are looking. The only drawback, as I've mentioned time and again, is that you need to have an idea of where you want to go because your home will likely sell much quicker than it might have in the recent past.
The "Activity Snapshot" shows the one-year change:
Sold Listings for All Properties was up 11.5%

Median Sales Price for All Properties was up 5.9%

Active Listings on All Properties was down 24.2%.
You can click here to read the 16-page Monthly Indicators or click here to get specific information on the neighborhood of your choice from the 33-page Local Market Update. I recommend that you check out your own neighborhood, or one that you are considering, to get a good idea of the local pulse. I have reprinted just one neighborhood, Northwest, below to show you the type of information available for all local areas.
Despite rising home prices, interest rates, while slowly rising, are remaining historically low for the time being. That won't always be the case, so "sooner than later" should be your motto if a real estate move is in your immediate future. If you're thinking of a move or looking for investment property—I'm just a phone call away.
For questions about any of these reports or just to find out how I can put my special brand of customer service to work for you, please give me a call.
DO YOU KNOW THE VALUE OF YOUR HOME?
Keeping current matters, 9.6.17
According the latest edition of Corelogic's Home Price Index, home prices nationally have appreciated 6.7% over last year and 0.9% month-over-month.
In the release of the report, this was the headline:
"National Home Prices Now 50% Above March 2011 Bottom"
This is great news for homeowners as the market has come a long way since 2011.
Nearly 79% of homeowners with a mortgage in the USA now have significant equity in their homes (defined as over 20%) according to the latest Equity Report, also from Corelogic. What is interesting though, is that not every homeowner knows just how much their home's value has appreciated.
The report indicated that Denver lead the way with 8.7% appreciation over the last year, and we are not far behind. Nationally, Corelogic forecasts that home values will increase another 5.0% by this time next year.
Bottom Line: Do you know what your home is worth today?
If you have refrained from looking to sell and trade up because you don't know how much equity you have in your present home, now is a great time to find out. Just give me a call and I can get this information for you and help you decide if now it the time to put your hard earned equity to work for you.
COLORADO SPRINGS NEEDS YOUR HOUSE…
Keeping current matters, 9.7.17
You read that right! The biggest challenge in today's residential real estate market is the lack of inventory. We are at a record low in listings and that's driving up prices while making it difficult for some folks to find a new home.
Here's what four industry economists are saying in this regard:
"The underlying fundamental issue is an overwhelming lack of supply. The supply of newly constructed homes is also sagging, adding to the supply challenges. Over the last eight years, housing demand has increased by 5.9 million, but the net new number of housing units has only increased by 3.5 million."
Mark Fleming, First American's Chief Economist
"Everyone has been talking about tight inventory but I think we are okay calling it a straight up inventory crisis at this point. We just don't have enough homes."
Svenja Gudell, Zillow's Chief Economist
"Listings in the affordable price range continue to be scooped up rapidly, but the severe housing shortages inflicting many markets are keeping a large segment of would-be buyers on the sidelines."
Lawrence Yun, NAR's Chief Economist
"Housing prices today are higher than they were at the peak in the summer of 2006, near-record-low mortgage rates have boosted housing demand, and sales volume is robust. The spoiler is the lean inventory of houses for sale."
Sean Becketti, Freddie Mac's Chief Economist
What does this mean to you? If you are even considering selling your house soon, now may be the time to get it on the market. The lack of competition could lead to a faster sale at a higher price.
BE SURE TO REGISTER TODAY FOR THE UCCS SOUTHERN COLORADO ECONOMIC FORUM
September 29th is the date of this year's UCCS Southern Colorado Economic Forum at The Antler's Hotel. This perpetually sold out event is one you won't want to miss.
For more details and to register, please go to: www.UCCSEconomicForum.com
HARRY'S THOUGHTS OF THE DAY:
-The older generation's dream was to pay off the mortgage. The younger generation's dream is to get one.
-Home sickness is what you feel every month when the mortgage is due.
-By the time you pay for a home in the suburbs, it isn't.