Real Estate Information Archive
Blog
Displaying blog entries 1-3 of 3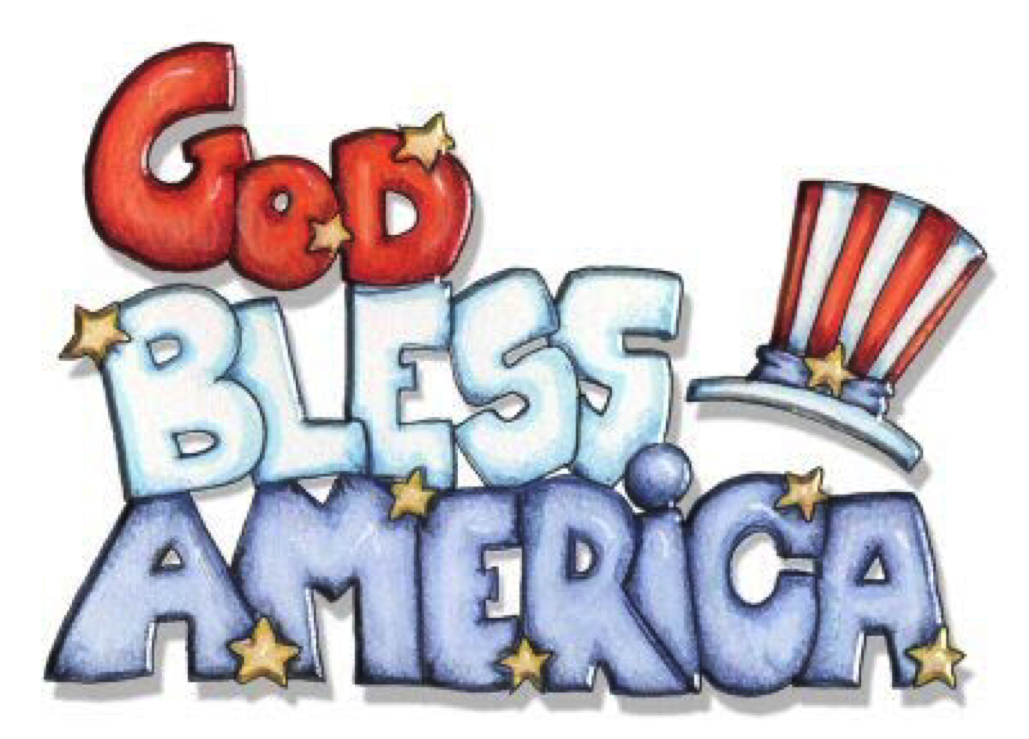 Wishing a Happy Birthday to the U.S.A.
&
A Joyful and Safe July 4th to You.
June 20, 2017
HARRY'S BI-WEEKLY UPDATE
A Current Look at the Colorado Springs Residential real estate Market
As part of my Personal Service, it is my desire to share current real estate issues that will help to make you a more successful and profitable buyer or seller.
​
COLORADO SPRINGS IS HOT...HOT…HOT…AND IT'S NOT SIMPLY THE TEMPERATURE
We may be experiencing warmer days than usual, but that's nothing compared to the current state of the residential real estate market.
Homes are still selling in record time and at record prices in most neighborhoods and the listing shortage is making it more difficult to find homes for those looking to sell and trade up. In fact, I've helped a number of clients select new construction when they were unable to find an existing home that fits their present needs, wants and budget.
When you read the articles below you will better understand what's causing all the frenzy. Colorado Springs is a GREAT place to live. We've got it all. Low unemployment. An excellent work/life balance coupled with a lower cost of living. Affordable housing. And list goes on and on.
I'm sure you've heard by now that the Federal Reserve recently raised it's rates and intends to do so again several more times this year. What that means to you at the moment is not too much as we have yet to see mortgage rates rise when rates were raised earlier this year. That doesn't mean we are going to have these historically low rates forever—in fact, I believe they will definitely go up prior to year's end—but for now I think we're good.
What it DOES mean to you is that there is no guarantee of how long these current mortgage rates will stay put, so if you are looking to move and lock in a one of today's excellent rates—don't put it off too long. We haven't been hurt too badly with the increase in home prices due to the low interest rates, but it's not worth gambling that they will be here forever. They won't.
If a move to a new home or neighborhood is in your future, you might consider making that "future" a sooner than later thing. Homes prices have not stopped escalating and if you're facing a higher interest rate on top of that—that's going to get you where it hurts—your wallet and monthly expenses.
And if investment property is something you are considering—even as a possible IRA investment as you will read further on—then now is a great time, too, as the rental market is still hot and rental prices are on the upswing.
It's a "Catch 22" for renters as it's much less expensive to own and rental prices are constantly going up. Many of these folks don't realize that there are ways they can become first time or once-again homeowners.
That's where I excel. There are many new regulations and lower requirements that can help and I know how to navigate the waters to help make homeownership a reality for many who don't even know they can qualify.
If you are in need of any of the above—selling to trade up, buying for investment purposes, or buying for the first time—I'm your guy. My 45 plus years in the local real estate arena, along with my investment banking background, can provide you with invaluable advice and help.
Simply give me a call at 593.1000 or email me at Harry@HarrySalzman.com and let's get the ball rolling. Helping people make good residential real estate decisions is what I do and I want to do that for you and all your family members and co-workers, too.
COLORADO SPRINGS TOPS ANOTHER "LIST"—OUR HOMES ARE THE MOST LIKELY TO SELL
Credit.com, 6.1.17
Homes in Colorado Springs are drawing the most potential homebuyers, according to data released by ATTOM Data Solutions two weeks ago.
In analyzing mortgage applications to create its "Pre-Mover Housing Index", the company determined a measure of the proportion of homes likely to sell in a market and we came in at first place.
An index above 100 in a given market means an above-average ratio of homes will be sold there compared to the national average. The Colorado Springs Index number is 251, which also means that someone looking to buy here will face fierce competition as we've seen in recent months.
This reinforces what I've been telling you for some time—our homes are still relatively affordable in comparison to a lot of the country and when you top that off with our low unemployment rate and lower cost of living expenses—BAM—we've got a winner.
And that's not even taking into consideration all the other things our community has to offer in the way of outdoor activities, beautiful parks, mountain scenery and on and on.
If you've got a family member looking to relocate from another part of the country, tell them to look no further. We've got it all and I'll be happy to show them around to help reinforce that notion. After all, it's no surprise that relocation is a big part of my business. It began with my personal relocation here 45 years ago and hasn't stopped since!
MAY 2017 LOCAL MARKET UPDATE AND MONTHLY INDICATORS ILLUSTRATE OUR CONTINUING UPWARD TREND IN GREATER DETAIL
Pikes Peak REALTORS® Services Corp.,
These recently issued reports of the continued fabulous residential real estate growth contain much greater detail than the first of the month reports and cover ALL residential areas in the Pikes Peak Region.
The local median sales price increase year-over-year in all properties was 8.0%, a good sign that our housing market is continuing to appreciate. If there were more listings, more people would be moving—either selling to trade up or buying for the first time and for investment purposes.
In the recently published May 2017 Monthly Indicators and Local Market Update for El Paso and Teller Counties, new listings year-over-year were down 5.5% for the single-family/patio homes and up 9.1% for condo/townhomes.
As you might surmise, NOW is a great time to list your home. The only drawback, as I've mentioned time and again, is that you need to have an idea of where you want to go because your home will likely sell much quicker than it might have in the recent past.
The "Activity Snapshot" shows the one-year change:
Sold Listings for All Properties was up 9.6%

Median Sales Price for All Properties was up 8.0%

Active Listings on All Properties was down 28.4%.
You can click here to read the 16-page Monthly Indicators or click here to get specific information on the neighborhood of your choice from the 33-page Local Market Update. I recommend that you check out your own neighborhood, or one that you are considering, to get a good idea of what's transpiring there. I have reprinted just one neighborhood, Powers, below to show you the type of information available for all local areas.
Despite rising home prices, interest rates, while slowly rising, are remaining historically low for the time being as I mentioned above. That won't always be the case, so "sooner than later" should be your motto if a real estate move is in your immediate future. If you're thinking of a move or looking for investment property—I'm just a phone call away.
For questions about any of these reports or just to find out how I can put my special brand of customer service to work for you, please give me a call at 593.1000 or email me at Harry@HarrySalzman.com.
UCCS ECONOMIC FORUM QUARTERLY UPDATE, MAY 2017
I just received what will be the final Quarterly Report from the UCCS Economic Forum. It is being replaced by the report that is updated monthly and which I share with you as soon as I receive it. Since most of the information is redundant, this move makes a lot of sense for Tatiana Baily, PhD and her crew who work to get this information out in a timely manner.
You can click here to read the 10-page report in its entirety. Since this report is for First Quarter 2017 I will let you peruse it on your own as the information contained within, while excellent news for the Colorado Springs area, is not as current as that which I shared from the UCCS Dashboard last month.
BUYING IS NOW 33.1% CHEAPER THAN RENTING IN THE U.S.A.
Keeping current matters, 6.19.17
The results of the most recent Rent vs. Buy Report from Trulia show that in the 100 largest metropolitan areas of the U.S. homeownership remains cheaper than renting with a traditional 30-year fixed mortgage.
The updated numbers actually show that the range is an average of 3.5% less expensive in San Jose, CA, all the way up to 50.1% less expensive in Baton Rouge, LA, and 33.1% nationwide! In Colorado Springs it is 33.2% less expensive to own than to rent.
Some other interesting findings in the report:
Interest rates have remained low and, even though home prices have risen all over the country, they haven't greatly outpaced rental appreciation
With rents and home values moving in tandem, shifts in the 'rent vs. buy' decision are largely driven by changes in mortgage interest rates
Nationally, rates would have to reach 9.1%, a 128% increase over today's average of 4.0%, for renting to be cheaper than buying. Rates haven't been that high since January 1995, according to Freddie Mac.
Bottom Line:
Buying a home makes sense both socially and financially. If you know of one of those renters who would like to become homeowners, please have them give me a call at 593.1000 or email me at Harry@HarrySalzman.com and let's see how we can make that dream a reality.
RENOVATIONS THAT PROVIDE THE HIGHEST RETURN ON INVESTMENT (INFOGRAPHIC)
Keeping Current Matters, 6.16.17
"Will I recoup my investment if I (fill in the blank)? I get asked this question as lot when my clients are considering updating homes prior to listing or simply for their own pleasure. The answer varies according to many factors, but if you want to make the changes listed in this Infograpic then read below to see how they may impact your bottom line. Based on my experience, I'm not in total agreement with all of their numbers, but it's a place to start.
THE TEN MOST COMMON real estate IRA QUESTIONS ASKED BY INVESTORS
RISMedia, 5.4.17
Investing in real estate with your self-directed IRA is not a whole lot different from a regular real estate purchase; however, there are important rules and processes you must follow to do it right. When it comes to real estate IRAs, people have a lot of questions and my first advice always is to check with your personal accountant and/or investment professionals to make certain you are "crossing all your t's and dotting all your i's" so to speak.
The Entrust Group , a Self-Directed IRA Service, collected some of those questions asked by actual and perspective investors and I'd like to share them with you. The following will focus on investing in real estate with a self-directed IRA:
Q: How can I invest in real estate with my IRA?
A: There are several ways you can approach investing in real estate with your retirement funds. Here are a few examples:
Direct Purchase –

Your IRA pays cash for the investment property and holds the title of the property.
Partnering –

You partner your IRA with personal funds or other IRA funds. You can also partner with other people's IRAs or their personal funds. You divide the investment according to each investor's percentage of ownership.
Leveraging –

Your IRA borrows money to purchase a property with a non-recourse loan and the leveraged property is held in your retirement account.
LLC –

Your IRA holds interest in a Limited Liability Company (LLC) or land trust. The title of the property is held in the name of the LLC.
Q: Can I personally use the property that was purchased with my IRA funds?
A: No, you cannot. The property is strictly for investment purposes only. You and other disqualified persons may not receive direct or indirect benefits from an asset that is owned by your IRA, even if the IRA only owns a portion of the investment.
Q: Can the rental income from the property in my IRA flow back to me personally?
A: No, you may not receive direct income from the property; however, you can request the funds in your IRA to be sent to you as a (taxable) distribution.
Q: What type of properties can I hold in my self-directed IRA? Are there any restricitions on the type of property I can purchase?
A: A self-directed IRA gives you the opportunity to make investment decisions in areas based on your knowledge and expertise. From real estate to private lending, your IRA can hold various investment property types including commercial buildings, vacant land, condos, mobile homes, apartment buildings and more. You are not limited to residential real estate.
Q: Can I buy the property from my IRA to reside in once I retire?
A; No, you cannot buy a property that is already owned by your IRA, as the IRS has ruled it a prohibited transaction; however, you can take a distribution of the property in-kind by retitling the property to your name when you are ready to take a distribution for the property. Depending on the type of IRA the property is under, if taxable, the fair market value of the property would be reported on IRS Form 1099-R and be includible as taxable income in the year of distribution.
Q: Do expenses like utilities, repairs, taxes, and mortgage payments need to be paid from the IRA account?
A: Yes. Any expenses from an asset within your IRA must be received and paid via the IRA. You cannot use personal funds to pay for expenses incurred by the asset within your retirement account because it is prohibited by IRS Code 4975.
Q: Can you talk about the logistics of handling revenue produced by a property? Does a bank account need to be opened in the name of the IRA?
A: If purchasing a property directly using an IRA, the income must come back to the IRA. As an example, property managers who collect rental income from an IRA-owned property are required to send the rent (revenue) to the custodian, made payable to the IRA. Some have the tenants make their rental check payable to the custodian directly as they make monthly rent payments. If it's an LLC structure, the rent is paid to the LLC. The LLC will need to have a checking account established.
Q: Can I buy a house with IRA funds but use non-IRA funds to help pay for repairs?
A: No, as it is considered a prohibited transaction and will violate the IRA Code 4975; however, if eligible, you can make a cash distribution to the IRA and use the contribution to pay for expenses.
Q: Can I be the property manager on my investment property?
A: No, but Entrust does permit the IRA owner to receive the rental income for record-keeping, but the actual funds must be sent to the custodian for depositing. The IRA owner cannot deposit the rent in any non-IRA account because this constitutes a distribution. You cannot pay yourself income from profits generated from your IRA's rental property.
Q: How long does it take to make a typical real estate IRA purchase?
A: Entrust typically sees escrow close on a simple real estate purchase between 15 to 30 days. Depending on the complexity of the transaction, it could take longer. There are a number of factors that must be considered when timing a real estate purchase in an IRA. Investors must have a funded account before the investment can be made. It is important to note that funding your account is heavily dependent on the custodian that you may be moving funds from. It is wise to have an established and funded account, even before you start searching for a property.
Administrators cannot give advice about specific investments and strategies; however, they often aspire to provide answers and educational resources or direction to legal issues for inquiries.
I hope that answers some of the questions I've been asked about self-directed IRA Investment properties. And one more time—this is not meant in any way to be advice for your particular situation. Only your accountant and/or investment advisors can provide you with the answers pertinent to you.
What I can do, after you've received professional advice, is help you find a property that is right for you. So if an IRA real estate purchase is a good move for you, give me a call and I can direct you to a property that fits the bill.
June 5, 2017
HARRY'S BI-WEEKLY UPDATE
A Current Look at the Colorado Springs Residential real estate Market
As part of my Personal Service, it is my desire to share current real estate issues that will help to make you a more successful and profitable buyer or seller.
EXISTING HOMES IN THE COLORADO SPRINGS AREA ARE CONTINUING TO SMILE….AS ARE THEIR OWNERS
Well…another month has come and gone and things are continuing to look up…up…up for the residential real estate market in our area and pretty much across the U.S.A.
That's great news for homeowners and most especially for sellers. The spring buying season (which actually began the beginning of this year!) is in full swing.
On Saturday I received the monthly PPAR report and the upward trend is continuing. Home prices are still on the upswing with most closing for OVER listing price. Average days on the market are less than a month!
In the Single Family/Patio Home category, average sales price in May was $319,969 and median sales price was $280,000. This is an increase of 10.2% and 6.9% respectively year-over-year.
In the Condo/Townhome category the average sales price was $189,914 and the median sales price was $185,000, up 10.9% and 10.8% respectively year-over-year.
Homes are selling at 100.6% of listing price and a low average of 28 days on the market. Yes, you read that right. As I mentioned earlier—things are a bit crazy in residential real estate!
As you will see in the Cumulative Year to Date Summary, total sales numbers in Single Family/Patio Homes and Condo/Townhomes are up 4.3% and 17.1% respectively for year-over-year. This number would have been even higher if we had more listings.
The Monthly Summary shows that compared to a year ago, total active listings are down 19.0% for Single Family/Patio Homes and down 25.1% for Condo/Townhomes, continuing the downward trend that tends to favor sellers. New listings are up 5.0% for Single Family/Patio Homes and down 0.4% for Condo/Townhomes.
More records are being broken as I write. It just keeps on rolling and is keeping me and other real estate agents constantly busy. It's a "good" busy, though, as lately I've seen a number of renters and first time buyers move into their first homes. I know how that feels and it's such a pleasure to help make that happen for my clients.
When my clients follow my advice it makes the entire process easier and hopefully more productive, too.
Harry's Word to the Wise in Today's housing market
Be prepared to:
Offer more than list price—there's little room for negotiation with price.
Have several back-up options in mind—including various neighborhoods.
Get a pre-approval letter before the start of the looking process.
Be prepared to make an offer—if it's what you want, it's what others want, too. The sooner you show your interest to the seller the better.
Know where you might move if you are planning to list your present home. It's likely to sell much faster than you might imagine.
Have an expert like me to write your offer. It's imperative to have your first offer stick out and say "pick me" because there will likely be several coming in at once and yours needs to be the one they like. I've written and had thousands of offers accepted over the years and know the "ins and outs" of writing one that will not only warrant a second look, but will likely be the one that makes it to the closing table.
What all this means to you is twofold. If you are considering to sell to trade up you really need to have a good idea of where you will be moving prior to buying the next home. A number of my clients have waited to list their present home until AFTER they find the next one because we know their present home is likely to sell quickly.
The second necessity in today's market is to do your homework and know what you want, need and can afford. Then be sure to have first, second and sometimes third options ready in case the first home you select doesn't become a reality. I've been saying for some time that there is no more the luxury of thinking about it for days, or even a few hours in many cases. If you don't make an offer, someone else will.
Home buying should be a lot of fun when you're considering one of the most important financial decisions you will ever face. It's essential to have someone like me on your side throughout the process to help make it as stress free as possible—most especially in this market frenzy!
With 45 years in local real estate and a background in investment banking, I bring everything to the table that you need when you are ready to sell and trade up, or buy for the first time or for investment purposes.
I can do a lot of the homework for you prior to starting so that when you are actually active in looking at prospective homes you will know they are ones that check as many boxes of yours as possible within the available inventory.
There are listings in most price ranges and in most neighborhoods, but there aren't many and the ones that are there are going FAST.
Another option that's on the table more and more is new construction. There are a number of builders who are stepping up their business to accommodate all the buyers and I'm more than happy to check out all those options for you, too.
Having me to help find the builder that's right for your needs is very important. And being with you through the process to make certain you get all the questions answered beforehand is a necessity. I've done a considerable amount of work in new construction in dealing with builders and making certain that my clients get exactly what they want and are promised. If this is an option for you, call me sooner than later as these homes are going quickly, too, and lot selection can be an important factor for your home as you know.
Homes across the USA are seeing similar activity. Realtor®.com has said this is a bit of like a good news/bad news joke. The good news: The inventory country-wide increased slightly from April to May. The bad news: That was still an 11% drop from May of last year—not nearly enough to keep up with demand. Much of the new inventory is being quickly taken or is priced beyond the reach of the average buyer.
"With a record number of home buyers out there, this is officially the most competitive, fastest-moving spring housing market in decades", said Javier Vivas, manager of economic research at realtor®.com. "Following a furious start to the season, the median days on the market for homes on realtor®.com in May is the lowest since the end of the recession and marks the first time that 1 in 3 homes is selling in under 30 days nationally."
What's driving this market?
Interest rates are holding at close to historical lows but won't last forever.
Rental rates are increasing fast and it is becoming much less expensive to make a mortgage payment than pay a landlord. That's increasing the number of people who are buying investment property and those who are first-time buyers.
Home values are increasing, (check out the statistics) thus allowing those who had previously been "underwater" equity-wise to sell and trade up.
The philosophy that "if I don't take care of my residential real estate dreams now, it may never be possible".
Everyone that knows me knows that I believe "anything is possible"—one way or another!
That being said, I highly encourage anyone who is even thinking of getting in the market to do it NOW. The first step is to give me a call at 593.100 or email me at Harry@HarrySalzman.com and let me put my special brand of customer service to work for you. Together we can make your residential real estate dreams come true.
For more details on the local May 2017 PPAR reports, please see the next article.
AND…NOW…FOR…THE…FABULOUS…NUMBERS…
Statistics provided by the Pikes Peak REALTORS Service Corp, or it's PPMLS
Here are some highlights from the May 2017 PPAR report. Please click here to view the detailed 15-page report, including charts. If you have any questions, just give me a call.
In comparing May 2017 to May 2016 in PPAR:
Single Family/Patio Homes:
New Listings are 2,053, Up 5.0%

Number of Sales are 1,632, Up 9.0%

Average Sales Price is $319,969, Up 10.2%

Median Sales Price is $280,000, Up 6.9%

Total Active Listings are 1,859, Down 19.0%
Condo/Townhomes:
New Listings are 264, Down 0.4%

Number of Sales are 226, Up 12.4%

Average Sales Price is $189,914, Up 10.9%

Median Sales Price is $185,000 Up 10.8%

Total Active Listings are 125, Down 25.1%
COLORADO SPRINGS AREA MONTHLY SINGLE FAMILY/PATIO HOME SALES ANALYSIS*
Median Sales Price Median Sales Price
May 2017 May 2016
Black Forest $439,500 $471,400
Briargate $383,750 $338,500
Central $221,500 $215,000
East $235,000 $215,000
Fountain Valley: $245,000 $237,000
Manitou Springs: $395,000 $237,000
Marksheffel: $284,000 $279,900
Northeast: $276,500 $243,888
Northgate: $475,648 $413,579
Northwest: $437,000 $333,500
Old Colorado City: $296,500 $219,250
Powers: $271,500 $252,000
Southwest: $342,450 $326,500
Tri-Lakes: $492,500 $400,000
West: $272,500 $244,000
*Statistics provided by the Pikes Peak REALTORS Services Corp,or its PPMLS.
SOME MORE GOOD NEWS FOR COLORADO SPRINGS
Garden of the Gods Park has been listed by Trip Advisor as the #1 Park in the USA and the #2 Park in the World.

That's not surprising to those of us who live here but it is a warning that a lot more folks are going to be finding their way here! Good for tourism but maybe those crowded streets and hiking trails are not so good for us locals!
Colorado Springs has been listed at #6 as one of "America's Hottest real estate Markets in May 2017" by realtor®com.
Our unemployment rate is at a new low—it dropped to 2.5% in April—the lowest recorded by the U.S. Bureau of Labor Statistics in records beginning in 1990.
New homebuilding pace is once again increasing due to demand.
Foreclosures dropped 5% from a May 2016 and continue their decline.
WHAT THE EXPERTS ARE SAYING ABOUT THE HEALTH OF THE housing market
Keeping Current Matters, 4.25.17
Doug Duncan, Fannie Mae Economist:
"Positive demographic factors should continue to reshape the housing market, as rising employment and incomes appear to be positively influencing millennial homeownership rates."
Dian Olick, CNBC
"Even as more homes come on the market for this traditionally popular sales season, they're flying off fast, with bidding wars par for the course. Home prices have now surpassed their last peak, and at the entry level, where demand is highest, sellers are firmly in the driver's seat."
Daren Blomquist, Senior VP at Attom
"I am guessing we will see it get even better…if you are considering moving, it could be a really good time to sell."
Lawrence Yun, NAR Economist
"The early returns so far this spring buying season look very promising as a rising number of households dipped their toes into the market and were successfully able to close on a home last month. Although finding available properties to buy continues to be a strenuous task for many buyers, there was enough of a monthly increase in listings…for sales to muster a strong gain. Sales will go up as long as inventory does."
Mark Fleming, First American Chief Economist
"Despite higher mortgage rates, the potential for home sales increased on an annual basis driven by steady income and job growth, along with a surge in building permits. White it may be a little late for this spring, the increase in bulding permits is a welcome sign that some relief may be in sight for the inventory shortages that are holding back many markets from realizing their full potential this spring."
SKY SOX TICKETS AVAILABLE
It's time to reserve your complementary tickets for my first row, right behind home dugout seats for a Sky Sox game.
I've got four of those available for each and every game and as always; they are available on a first-come, first-served basis.
Simply give me a call at 593.1000 or email me at Harry@HarrySalzman.com and I'll make certain to save tickets for any available game for you.
HARRY'S THOUGHT OF THE DAY:
This quote by baseball great Hank Aaron is one of my favorites. It was displayed in the new Atlanta Braves stadium in Georgia.
We saw a game there on May 17th—just one month after it opened-- and one of the treats was a walk through memory lane with so much interesting memorabilia from the years of the Boston, Milwaukee and now Atlanta Braves. It's most definitely a "destination" stadium as they have built hotels, condos, breweries, musical venue, and fabulous restaurants and shops. Something for everyone!
Displaying blog entries 1-3 of 3