March 20, 2018
HARRY'S BI-WEEKLY UPDATE
A Current Look at the Colorado Springs Residential real estate Market
As part of my Unique Brand of Personal Service, it is my desire to share current real estate issues that will help to make you a more successful and profitable buyer or seller.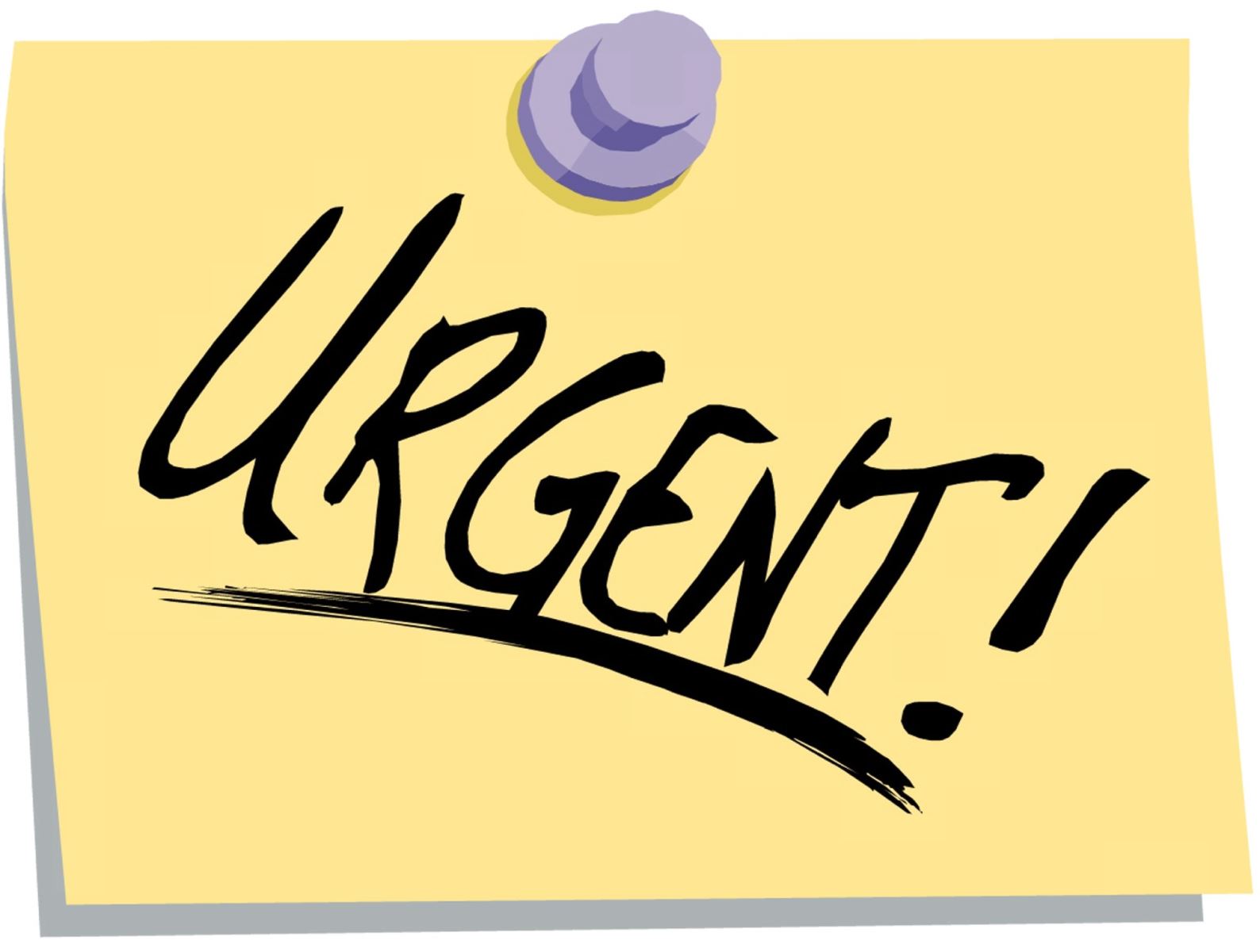 NOTE TO ALL BUYERS AND/OR POTENTIAL BUYERS—NOW IS NOT THE TIME TO WAIT
The Residential real estate Market in the Pikes Peak area is still experiencing an accelerated pace when it comes to home buying and selling and a slowdown doesn't seem likely for some time. I've never seen homes sell quite so fast and the listing shortage is not helping. This is happening in a lot of areas across the country, but most especially in Colorado Springs since we are one of the "hottest markets in the U.S.".
If you've been thinking about the possibility of buying—either to sell and trade up or for investment purposes or the first time—NOW is the time. Here are some good reasons:
Home prices are continuing to rise

Interest rates are soon to rise more

There is a shortage of listings in ALL price ranges

New home construction costs are continuing to rise, along with wait times (more on that later)

The "spring buying season" started this month

Your present home has more equity than you might think

Rental rates are rising and will continue to do so
There you go. It's most definitely remaining a Seller's Market and will continue to be so until there are more available listings. That's a "two sided sword" in some ways since you may get more from your present home than you might imagine. But you will most definitely need to know where you intend to move prior to listing since it will likely sell much quicker than it might have in recent years.
If you have even thought about a move, NOW is the time to call me to help you in coordinating all of your wants, needs and budget constraints. My 46 years of experience in the local arena can give you a step up in the process and save you some disappointment along the way. I have years of experience in knowing the "ins and outs" of writing contracts that will at least get a second look, if not accepted the first time. In these days of multiple offers and over-list-price sales, that's quite a feather in your cap.
There are still available homes in most price ranges but quick decision-making is crucial and it's important to have a lot of these issues out of the way prior to starting your search. There will not be any time to "figure it out" once you find a home you want.
Give me a call today at 593.1000 or email me at Harry@HarrySalzman.com and let me put my special brand of customer service to work for you.
AS I ENTER MY 47th YEAR IN LOCAL RESIDENTIAL real estate…
Next month I will have been working in the local Residential real estate arena for 46 years.
During this time I have had the privilege of earning the respect and loyalty of three generations of residential clients by providing superb service and delivering outstanding results. I am known as an innovative, creative and hardworking broker with a special knack for listening, marketing, negotiating, and transaction management.
My clients rave about my familiarity with the area, almost limitless contacts and connections, responsiveness and my extraordinary courtesy.
I'm especially proud of my coveted REALTOR Emeritus status from the National Association of REALTORS for continuous client service spanning four decades, my participation on various non-profit and national relocation boards, and the PPAR Government Affairs Committee, among others.
Most importantly it has been my pleasure to give back to the City of Colorado Springs by serving on the City Planning Commission and the Parks and Recreation Board and am now a member of the Plan COS committee for the Mayor and City Council.
Thank you ALL for helping to make this happen. I look forward to working with you and your families for a long time to come.
FEBRUARY 2018 LOCAL MARKET UPDATE AND MONTHLY INDICATORS ILLUSTRATE OUR CONTINUING UPWARD TREND IN GREATER DETAIL
Pikes Peak REALTORS® Services Corp.,
These reports contain much greater detail than the first of the month reports I share and cover ALL residential areas in the Pikes Peak Region.
The local median sales price increase year-over-year in all properties was an amazing 14.3%. The shortage of listings is helping to drive up prices and as I just mentioned, if there were more listings, more people would be moving—either selling to trade up or buying for the first time and for investment purposes.
In the recently published February 2018 Monthly Indicators and Local Market Update for El Paso and Teller Counties, new listings year-over-year were down 2.9% for the single-family/patio homes and down 17.0% for condo/townhomes.
The "Activity Snapshot" shows the one-year change:
Sold Listings for All Properties was up 1.1%

Median Sales Price for All Properties was up 12.1%

Active Listings on All Properties was down 24.8%.
You can click here to read the 16-page Monthly Indicators or click here to get specific information on the neighborhood of your choice from the 34-page Local Market Update. I recommend that you check out your own neighborhood, or one that you are considering, to get a good idea of the local pulse. I have reprinted just one neighborhood, Powers, below to show you the type of information available for all local areas.
For questions about any of these reports or just to find out how I can put my special brand of customer service to work for you, please give me a call.
THE NEXT real estate CRISIS: A SHORTAGE OF NEW HOMES
The Wall Street Journal, 3.19.18
As I indicated earlier, new home construction is becoming more expensive. This is in part due to increased costs of aluminum, copper, lumber, new regulations and building codes that are changing to boost energy efficiency and other factors. However, new construction is also facing a shortage in many price ranges.
In fact, the country in general is building homes at near the lowest level in history despite the strong economy. Fewer homes are being built per household than at almost any time in U.S. history.
Home construction per household a decade after the bust remains near the lowest level in 60 years of record-keeping, according to the Federal Reserve Bank of Kansas City.
What makes the slump puzzling is that by most other measures, the American economy is booming. Jobs are plentiful, wages are on the rise and the stock market is near record highs. Millennials, the largest generation since the baby boomers, are aging into home ownership.
Demand for housing is stronger than ever, but land and construction costs have roughly doubled since the end of the last boom a decade ago. And a number of builders have sifted focus from starter and mid-price houses to high-end properties, where the profit margins are fatter.
A combination of tightened housing regulations, lack of construction labor and a land shortage in highly prized areas is driving the crisis, according to industry experts.
The National Association of Home Builders estimates that builders in 2018 will start fewer than 900,000 new homes, less than the roughly 1.3 million that are needed to keep up with the population growth. And the overall inventory of new and existing homes for sale hit its lowest level on record in the fourth quarter of 2017, at 1.48 million, according to the National Association of Realtors (NAR).
That, in turn, is pushing up prices at what economists say is an unsustainable pace. The S & P CoreLogic Case-Shiller National Home Price Index rose 6.3% in 2017. That was roughly twice the rate of income growth and three times the rate of inflation.
The lack of homes and bidding wars are making things much harder for first-time buyers.
Builders cite numerous factors contributing to the construction slump. A decades long push for young people to go to college has driven down trade-school enrollment, depriving builders of skilled labor. Declining number of immigrant construction workers has sapped builders of unskilled labor.
Economists also say that builders in far-flung exurbs are encountering stiffer resistance from young buyers even as prices escalate higher for land closer to cities. They say that in many large metro areas, suburbanization might simply have reached its limits, as potential buyers increasingly reject long commutes. In the 1950's buying a home in a new suburb, where land was plentiful and cheap, often meant driving half an hour to a job in the city. Today, commutes from new developments can be several times as long.
After years of moribund building activity, there have been signs of improvement in recent months. The homeownership rate increased last year for the first time since 2004, driven by younger buyers who overcame rising prices and a lack of inventory to purchase their first homes. However, building remains below historical averages, and economists say it is unlikely to return to those levels before the next recession.
What does this mean to you? Again….one more time…"sooner than later" means do not delay at all if you are serious about buying. And for investment buyers—there are going to be more and more renters looking for a place to live. So whatever your buying needs might be—CALL ME TODAY and let's see how we can work against the odds.
LOCAL BUILDING CODE CHANGES WILL RESULT IN HIGHER PRICES FOR NEW HOMES
The Gazette, 3.12.18
While a new regional building code will likely provide more energy efficient homes locally, it will certainly add to the price of a new home.
This latest edition of the building code will bring local rules more in line with the newer national standards, but with the current housing shortage this doesn't come at an opportune time. The code is set to be in place by June and how it will affect local new home prices is not yet certain.
While much of the cost increase will be fueled by the new efficiency requirements—which mostly have to do with how airtight a home is—a few other improved health and safety standards might also increase prices.
Local builders are indicating that the new code will likely result in a price increase of anywhere between $2,200 to $10,000, depending on the size of the structure.
Housing industry reps say that even an incremental increase in the overall price of a home can make a difference in whether a prospective buyer can afford it. A 2016 study by the NAR found that for every $1,000 that the price of a Colorado Springs home rises, 275 households are "priced out" and can no longer qualify for a mortgage.
While it's possible that these increases will "pay for themselves" over time due to energy savings, the immediate effect will result in higher home prices.
My advise to you if you're looking for a new home now is to call me as soon as possible so that you can lock in today's prices if at all possible. Just give me a call at 593.1000 and I will be happy to work with you on this.
SALES TAX IN COLORADO SPRINGS IS STRONG INTO 2018
The Gazette, 3.17.18
Consumer spending in January fueled the biggest monthly gain in local sales tax since June, according to the city's Finance Department.
Why mention this? Well, to begin with, it's just one more indication that our local economy and job market is strong and looks to continue on that path. It is also why more and more folks are looking for housing and thus driving the shortages we are experiencing there. It all goes hand in hand, so once again….if you're looking to sell—NOW is a great time to take advantage of the equity in your home to trade up or move to a new neighborhood.