December 2, 2013
HARRY'S BI-WEEKLY UPDATE
A Current Look at the Colorado Springs Residential real estate Market
As part of my Personal Service, it is my desire to share current real estate issues that will help to make you a more successful and profitable buyer or seller.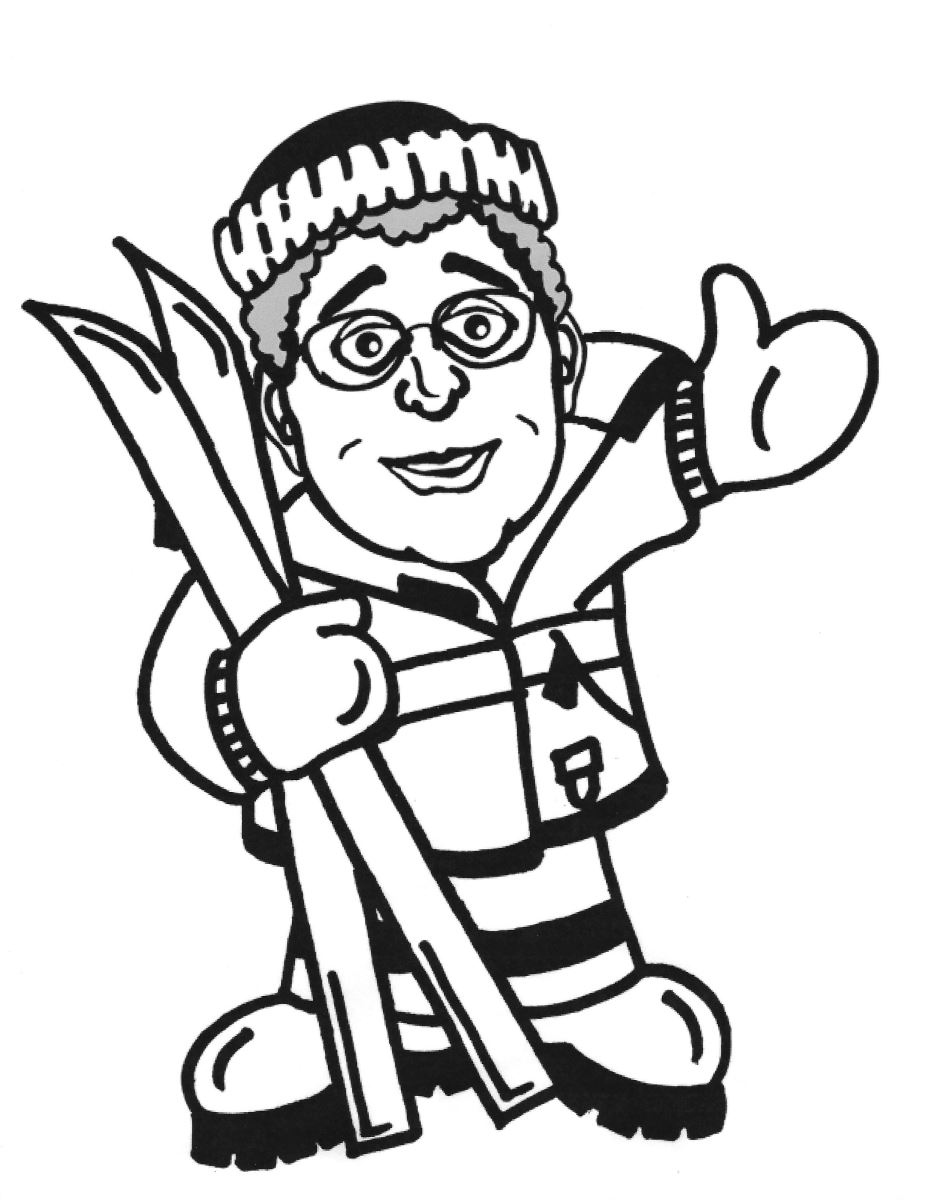 LOCAL SURVEY POINTS TO OPTIMISM WHEN COMPARED WITH FOUR YEARS AGO
The Gazette11.23.13, Colorado Springs Business Journal 11.29.13
A new survey conducted by Summit Economics of Colorado Springs indicates that a growing number of local area business people are saying that economic conditions are improving, especially when compared to the height of the recessions four years ago.
Well, so is the rest of the country, but as I've been showing you, we appear to be ahead of most other similar sized cities in growth, economic recovery and quality of life. I was one of the business people selected to complete the survey questionnaire.
In referencing the respondents, Tom Binnings, the survey's primary author said, "They're certainly feeling better about the economy…and they're certainly creating jobs, from all we see in the data. All that's very positive. And it's good that their expectations are growing."
Ralph Routon, CSBJ editor, said that "on the bright side, respondents from 275 area firms reported that they had added 2,147 net jobs since 2011.
In this survey, nearly 73 percent of 393 respondents answered either 'much better' (2.5%), 'better' (31.6%) or 'about the same' (38.7%). Those three numbers had totaled only 23 percent in 2009 and 57.6 percent in 2011. Those who view the local economy as worse or much worse total 27 percent, but that's down from 39 percent in 2011 and a whopping 77 percent in 2009."
Routon, along with a number of business owners, managers and others, point out that a "dissatisfaction with the current state of the overall business climate is also on the rise"—indicating that there is still much work to be done.
The survey indicated that the biggest perceived problem to business owners was the ability to hire quality workers. "Nearly 56 percent of respondents said they wanted local government to fund more economic development initiatives." This was the highest percentage of any answer on the survey.
The Pikes Peak Region 2013 Business Climate Survey Section Topics are:
Focus and Methodology

Respondent Demographics

Satisfaction with the Pikes Peak Region Business Climate

World Class Business Climate

Infrastructure

Finance

Regulations

Entrepreneurial Culture

Work Force

Young Talent

Preferences and Recommendations
The survey is 41 pages (or computer screens). You see a copy of it by going to www.summiteconomics.com and click on "Publications" and then "Free Reports."
Highlights include:
How would you rate your satisfactions with the overall business climate in the Pikes Peak region?
40.4 percent of respondents said "not very satisfied" compared with 38 percent in October 2011 and 35.5 percent in April 2009.
How would you rate the local business climate in the Pikes Peak region compared to two years ago?
34.1 percent said the climate was better or much better than two years ago, compared with 17.7 percent in October 2011. 27.3 percent of this year's respondents said the business climate was worse or much worse than two years earlier, down from 39.2 percent in 2011. 38.7 percent said the business climate was about the same as two years ago, down from 39.9 percent in 2011.
In your opinion, what are top problems/barriers your organization faces in doing business from an El Paso County or Teller County location?
A little more than 10 percent of respondents cited workforce issues, the highest percentage for any problem listed by respondents. Government issues were the second-biggest problem, cited by about 10 percent of respondents, and about 7.5 percent of respondents cited transportation issues. A little less than 7.5 percent of respondents cited political issues; two years ago, political concerns were listed by only about 1 percent.
THIRD QUARTER ACROSS AMERICA FINDS HOME VALUES STRENGTHENING BUT AFFORDABILITY SLIDING
Rismedia.com 11.18.13, WSJ 11.27.13, The Gazette 11.26.13
Just as the housing market is showing signs of stabilization, weaker consumer confidence and the possibility of higher mortgage rates could result in a bit of turbulence in the sector.
"Prices in most major U.S. cities rose in September, though more slowly than in prior months, according to the Standard and Poor's/Case-Shiller home-price index.
'The market's clearly getting better,' said Jed Kolko, chief economist at Trulia, Inc. 'The housing recovery has not stopped or gone into reverse.'"
According to Nick Sargen, chief investment officer at Fort Washington Investment Advisors, which has about $45 billion in assets under management, "This shows the housing sector is still moving along in the right direction and not rolling over. The sector is critical to the overall recovery story, so it is good to see some positive news."
It's not just the looming mortgage rate increases that are affecting affordability. National Association of Home Builders (NAHB) Chairman Rick Judson has said "with markets across the country recovering, home values are strengthening at the same time that the cost of building homes is rising due to tightened supplies of building materials, developable lots and labor."
In October, single-family permits rose modestly and reversed some of their summer decline. This is the segment considered to be a steadier gauge of the underlying health of the housing market. Stronger permits can signal builder optimism.
What does this mean to you? Well, if you are in the market to buy and trade up, sell to relocate or looking for investment property, NOW is the time. Mortgage rates are forecasted to increase very soon and availability of homes is remaining steady at the moment. Your turn-around time now to have a mortgage processed will definitely be shorter than after new regulations take effect in January 2014.
What I do know, as already mentioned by reputable lenders, is that the new laws are going to affect all homebuyers trying to obtain a mortgage. One thing is certain—it's not going to make things easier for anyone. As I've mentioned before, mortgage lenders are going to be held responsible to a much greater degree than in the past for all their loans, thus making it more difficult, especially for first-time Buyers.
Give me a call at 598.3200 or email me at Harry@HarrySalzman.com and let's take a look at what you can do before the year-end, if possible.
BUYERS IN IT FOR THE LONG HAUL
According to most of the reports I've recently read, many of today's Buyers are looking to hold on to their housing investment for the foreseeable future. The reasons for this are many:
Historically low interest rates that more than likely will not be seen again in our lifetime basically allow Buyers to get "double the house" compared to what they could get several years ago. ?

??The possibility of refinancing in the future probably won't be an issue as doing so would more than likely increase mortgage payments.

??Buyers today want to plant roots in their communities, according to research from the NAR.?

??While home prices won't likely appreciate like they did during the housing boom, the slow appreciation will allow homeowners to see their home as building equity for a future "nest egg".
Here's where I can help. The hard part of buying for the long haul is the ability to see "into the future"—anticipating what you might need in various stages of your life and the life of your family. That can involve many things, including school districts, location to public transportation or shopping and much more.
With my forty plus years experience, I've seen it all. I can help answer questions you might have about most local areas and help you determine what's exactly right for you and your lifestyle and/or family situation. This can be invaluable whether or not you are looking to move to another neighborhood or looking for investment property. It is even more invaluable for first time buyers, because as I mentioned earlier, it's going to be tougher for those folks to begin with. My expert knowledge can help guide them in the right direction. So if you, or any family member or co-worker are wanting my advice, please call or email me today. Home buying is one of the biggest purchases anyone will make and I pride myself on being able to help in any way possible to make your real estate dreams come true.
JOKE OF THE DAY (Thanksgiving at the Salzman's)
FEATURED LISTING
1237 Timber Run HT

| | | | |
| --- | --- | --- | --- |
| Price: $180,000 | Beds: 3 | Baths: 3 | Sq Ft: 1625 |

Beautiful 2-story end unit townhome, half brick* Attached two car oversized garage* Views from the second story of the Front Range & historic Air Force Academy Chapel* UL 3 large BR, 2 1/2 BA* Master bedroom with vaulted ceiling* Twin vanities in bo...
Harry A. Salzman. CRS, CRP, CNE
e-Pro Internet Certified
Broker/Owner
email: Harry@HarrySalzman.com
Serving: Colorado Springs, Monument. Air Force Academy, Fountain,
Security, Woodland Park, Black Forest, Manitou Springs