Monday, November 23, 2015
November 23, 2015
HARRY'S BI-WEEKLY UPDATE
A Current Look at the Colorado Springs Residential real estate Market
As part of my Personal Service, it is my desire to share current real estate issues that will help to make you a more successful and profitable buyer or seller.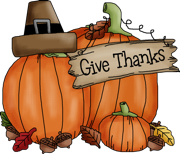 IT'S THE TIME OF YEAR TO GIVE SPECIAL THANKS…AND LET ME START WITH YOU
Thanksgiving has always been a favorite time of year for me, and not just for the great food, celebrations and advent of ski season. It has been a time of reflection when I consider the abundant blessings in my life.
This year has been even more special than usual, as it's been filled with so many professional changes and rewards. I sold my building of 38 years at 538 Garden of the Gods Rd last spring and am now associated with ERA Shields, a group of incredible real estate professionals that I am happy to now call my associates, as well as friends. If you haven't been to my new office, located at 5475 Tech Center Drive, Suite 300, I would love to have you stop in and say hello.
For my participation in local community service, I received the "Spirit of the Springs" award from ex-Mayor Steve Bach and recently received a "Reward of Excellence" from the Colorado Springs Regional Business Alliance. It's always been my belief that giving back to the community where I live and work is something I not only need to do, but also something I truly enjoy doing.
All of this has been made possible because of my association with my friends and clients and for that I am the most thankful. The relationships I've made over my 43 years in the local real estate arena mean so much to me.
That I am now working with the children and family members of past and current clients is so rewarding and I do not take that lightly. It is my goal to continue earning the trust you all have placed in me by all the referrals and continued support in giving me the opportunity to serve all your Residential real estate needs.
Again this year let me start the holiday season by giving thanks to YOU. May you and yours have a very Happy Thanksgiving.
COLORADO SPRINGS' MEDIAN HOME PRICES CONTINUE UPWARD TREND
National Association of REALTORS® 11.11.15
Home sales are up and supply is down and this has caused homes to steadily rise in most metro areas of the U.S.A. According to recently published Median Sales Price of Existing Single-Family Home for Metropolitan Areas, Colorado Springs is right in the middle—a median price increase ranking of 5.0% vs. 5.5% nationally during the 3rd quarter 2015.
As most of you are aware, I publish these results each quarter as soon as they become available from the National Association of REALTORS® (NAR) and there are 178 metropolitan statistical areas (MSAs) included in the survey, Colorado Springs among them.
While the last quarter's local median sales price growth is a bit lower than nationally, I want to remind you that for the last two quarters we were considerably above the national average, and with a shortage of listings and our "selling season" winding down a bit, I was not surprised at this number.
This time last year I was concerned that Colorado Springs was not keeping up with the average of other surveyed metro areas, but that is no longer the case. Our average median sales price for 3rd quarter 2014 was $231,500 and as of the end of 3rd quarter 2015 it is $243,100. The national average median sales price was $229,000, up from $217,100, so while we were lower percentage-wise, our average median sales price is still 6.1% higher than the national number.
In general, the housing market had its best quarter in nearly a decade, according to Lawrence Yun, NAR chief economist. "The demand for buying picked up speed in many metro areas during the summer as more households entered the market, encouraged by favorable mortgage rates and improving local economies," he said. "While price growth still teetered near or above unhealthy levels in some markets, the good news is that there was some moderation despite the stronger pace of sales." (Exactly why our slightly lower than average growth is GOOD news!)
Yun says sales had the potential to be even higher last quarter given the decline in mortgage rates and favorable economic conditions. "Unfortunately, the lack of any meaningful gains in housing supply pushed prices in some areas above what some potential buyers—especially first-time buyers—are able to afford."
NAR President Chris Polychron says the overall pool of potential buyers still outweighs what's available for sale in several markets this fall. REALTORS® are still reporting that many homes are going under contract more quickly than what's typical this time of year," he said. "While this is certainly beneficial to homeowners looking to sell, some are still reluctant to list out of concerns they'll have limited time and choices during their own home search."
With rising home prices, despite an increase in the national family median income, comes a slightly decreased affordability in the 3rd quarter compared to the 3rd quarter last year. To purchase a single-family home at the national median price, a buyer making a 5% down payment would need an income of $50,324, a 10% down payment would require an income of $47,675 and $42,378 would be needed for a 20% down payment.
To view the entire list of 178 metro areas, please click here.
Bottom Line: This is good, albeit mixed, news for local homeowners. More than likely the equity in your present home has increased, giving you the ability to sell and trade up or relocate to another neighborhood. And while the new home you might be considering has also increased in price, interest rates are still historically low. As you will read later on, it's looking like the possibility of the Fed raising rates at their December meeting is no longer "just talk". This possible rate increase, the fast pace of homes getting to closing and home affordability for some is making for "interesting" times in the residential real estate arena.
As I've mentioned in the past, there are many new regulations and requirements available, especially for first time buyers. This is a good thing, and one that can really help young people start earning equity for themselves rather than for the person from whom they are renting. Potential first-time buyers should be looking at these new options sooner than later with the advent of rising mortgage rates.
And, if you've been sitting on the fence, I'd suggest you at least consider getting off and quickly check out your options. Prices don't appear to be going down and interest rates will be on the upswing in the near future.
For those looking for investment purposes, the continual rising rental rates are providing a good reason to think about that at present. I wouldn't wait a lot longer, though, because there are not as many "bargains" as in the past and home prices are escalating also.
I am available by phone at 598.3200 or email at Harry@HarrySalzman.com and would be happy to sit down and help you determine how to best handle your needs, wants and budget to make purchasing residential real estate a reality for you.
LOCAL MARKET UPDATE AND MONTHLY INDICATORS CONTINUE TO SHINE
Pikes Peak REALTORS® Services Corp.,
The recently published Monthly Indicators and Local Market Update for El Paso and Teller Counties gives you a complete report of what the local housing market is doing and breaks it down by neighborhood.
It provides greater detail than the monthly "PPAR Monthly Statistics" that I shared in the last eNewsletter.
The "Activity Snapshot" shows the one-year change:
Sold Listings for All Properties was up 11.0%

Median Sales Price for All Properties was up 4.5%

Active Listings on All Properties was down 37.4%.
Again, you can see that while prices continue to rise, available listings are way down. There's not much I can do but warn you again that if you've even "considered" a new home, NOW is the time.
Enough said.
You can click here to read the 16-page Monthly Indicators or click here to get specific information on the neighborhood of your choice from the 33-page Local Market Update.
If you have any questions concerning the report, please contact me.
COLORADO SPRINGS RANKED AMONG TOP 10 CITIES IN WHICH TO OWN A HOME
The Gazette, 11.21.15,
A survey conducted this summer confirmed what most of us residents already know—Colorado Springs is one of the best places to own a home.
The home repair and renovations services website Porch.com and the national brokerage firm Redfin conducted the survey which was based on responses from close to 10,000 homeowners nationwide and results indicated that Colorado Springs finished eighth among 67 cities.
Ratings were based on weather, the economy, education, commutes, safety and taxes, among other quality-of-life factors. Our city's ranking was helped by the strong marks it received for climate, healthiness and safety. Denver finished first in the survey, while Memphis, Tennessee ranked last.
Good new for Colorado in general—and another feather in our local hat.
HOME SALES OUTLOOK AND relocation TRENDS WEBINAR HAD POINTS WORTH SHARING
Last Thursday I attending a "Webinar" presentation conducted by Dr. Lawrence Yun, Chief Economist and Senior Vice President of Research at the NAR. If you recognize his name, it's because I quote Yun quite often in my eNewsletters and have high regard for his extensive knowledge of the residential real estate market and national economy in general.
Here are some things I found memorable and wanted to share from the hour long Webinar that was given to Worldwide ERC members, of which I am one.
People under 35 years old have a historically low homeownership rate

Difficulty Facing First-time Buyers

Student loan debt is 41% and the typical amount is $25,000—even among successful first-time buyers

There is no affordable inventory—for 51% of these people, the hardest task is finding the right property

They face competition from vacation buyers and investors who are buying similar priced/sized homes and paying all cash

Student Loan debt is approaching $1.4 Trillion

H.O.M.E. SURVEY (Housing Opportunity and Market Experience) results:
Desire to own remains strong and is strengthening

87% of Americans believe homeownership is part of their personal American Dream

91% of 18-24 year olds believe this to be true

There are psychological reasons for this, but also financial ones

Americans want to own a place to raise a family and own a place of their own, but also a nest egg for retirement

Recent buyers bought a home not only to start a family but also because owning is cheaper than renting

83% of Americans believe buying is a good financial decision
Homeownership rates will fall further but home sales will rise further
AND… WATCH FOR THIS FOLKS….YUN STATED…
"Fed Rate Hike in December
then again in March
then again in August
then again in….."
Rents are rising at a 7-year high and Rental vacancies are at a 30-year low

Why would we expect Home Sales to rise?
Rising Mortgage Rates—Not Good for Sales

Too fast rising rates—Not Good for Sales

Housing Equity for Pent-up Sellers—GOOD for Sales

Return Boomerang Buyers—GOOD for Sales

Steadily increased supply—GOOD for Sales, and

Job Creation—SUPER GOOD for Sales
Click here to see Yun's concluding charts -- the Economic Forecast and Housing Forecast for 2016.
Good information from a great economist. And speaking of that, I thought I'd put a face to the name. Here's a photo of me with Dr. Yun taken at a PPAR reception several years ago. A little grainy, but you get the idea!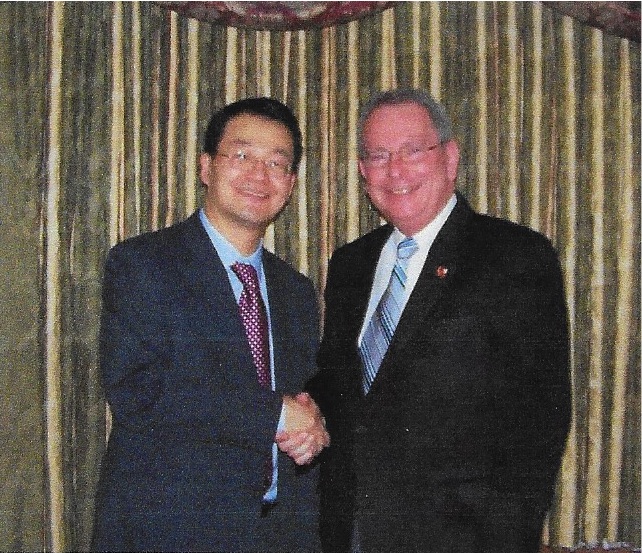 THE CHANGING FACE OF THE AMERICAN HOMEOWNER
RisMedia's housecall, 11.11.15
One last thing you will find interesting is this "Infographic" on the Changing Face of the American Homeowner.
Julián Castro, Secretary of the U.S. Department of Housing and Urban Development, at a recent speech during the 2015 convention of the Mortgage Bankers Association, quoted President Lyndon Johnson. He stated that " President Johnson once said that owning a home is more than just a cherished dream: It represents achievement, something to be proud of—a place where a person can live with joy and pride, pleasure and dignity."
As the homeownership rate dipped to a 50-year low mark in the second quarter of this year, homeownership "magic" feels to some like a cruel trick Castro said. However, he managed to put a positive spin on this in saying, "A few years ago, we faced the greatest housing test of our lifetimes, but we made it through. Not only are we still standing, we're prospering and the economy is growing stronger."
I thought you would enjoy seeing the Inforgraphic from LawnStarter which depicts homeownership data based on race, ethnicity, income, age and geography. Click here for a look.
Any questions? You know where to find me!
WHAT EVERY SELLER SHOULD KNOW ABOUT COMPS
Rismedia 10.19.15
When you get ready to list your home, comps—or the most recent comparable sales—give real estate professionals and appraisers the information they need to price a home a "fair market value". While this is "business as usual" for those folks, it's not as easy for sellers to understand the various tangibles and intangibles that are considerations in making the "listing price" decision.
This is evident from the gap between what homeowners "believe" their home is worth and what an appraiser's opinion might be. According to a recent Quicken Loans Home Price Perception Index report, homeowner estimates averaged 2 percent higher than those of appraisers—which is "a considerable margin in markets with ballooning home values', says Quicken Loans Chief Economist Bob Walters.
"It may not seem significant…but it could make a huge difference in metro areas with higher average home values", Walters explained.
However, this is not always the case, because in a market that is going up, there isn't that much of a difference with seller opinions. If the seller has the time, the market is moving in the direction they desire. It is harder with sellers who are behind the market—the market moves, but they always think the market will be better tomorrow and it's too early for them to sell now.
We all think our homes are worth "x" amount and oftentimes strongly disagree with the comps and appraised value. In cases like this, it's best to defer to your knowledgeable real estate professional who isn't emotionally attached to your home and can give an objective opinion based on actual facts.
Some things taken into consideration when arriving at a listing price may include location, age, lot size, energy efficiency, square footage, number of bedrooms and bathrooms, and other "hidden gems" that give the property a "WOW' factor that might increase the listing price.
Sellers should bear in mind comparable data reflect the activities of both buyers and sellers, no matter which the market currently favors. As Warren Buffet summed it up:
"Price is what you pay. Value is what you get."
HARRY'S JOKES OF THE DAY
FEATURED LISTING
WOULDN'T YOU LIKE YOUR HOME TO BE THE ONE FEATURED HERE?
Just give me a call and let's see what we can do to help you Sell and Trade Up before the interest rates start their upward climb.