HARRY'S BI-WEEKLY UPDATE 7.30.2019
Tuesday, July 30, 2019
July 30, 2019
HARRY'S BI-WEEKLY UPDATE
A Current Look at the Colorado Springs Residential real estate Market
As part of my Unique Brand of Personal Service, it is my desire to share current real estate issues that will help to make you a more successful and profitable buyer or seller.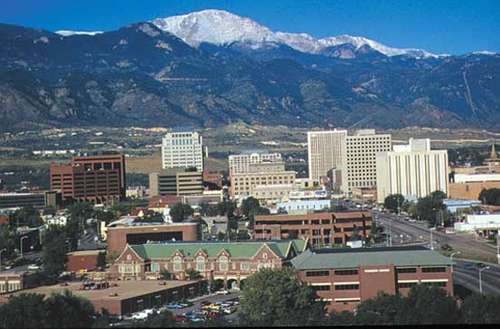 LOCALIZE…LOCALIZE…LOCALIZE
You've probably read or heard various things about the national housing market in recent weeks. Most notably is the fact that homeownership fell slightly in the second quarter 2019 and that existing home sales fell 1.7% in June. And this is while mortgage interest rates are still historically low.
Colorado Springs does not follow the national trend in general as our median home prices have consistently been considerably higher than that of the U.S. All of the "Top 10" lists such as "Best Place to Live", "Best Place for Small Business", "Best Quality of Life", and more are making companies and their employees sit up and take notice of Colorado Springs. These folks want housing and want it now. The problem we face is a lack of available homes for sale—most especially in the more affordable price ranges. When we do have such properties, as you might expect—they go fast.
This past week I was busy with both buyers and sellers and had to deal with multiple offers on both ends. On one home I had six offers within hours of it being listed. And one of my buyers lost their offers on two different homes before finally buying one almost immediately after it came on the market. There just isn't a lot of time to think about it once you find the home you want. What that means is that you need to do your homework (that's where I come in to help) before you begin the search. You need to know what your wants, needs and budget constraints are and try to stick with them. It's easy to get caught up in a bidding war, but that's not necessarily a good thing. You could end up with a home that doesn't appraise for what you offered, thus making it difficult to find a loan. There are any number of reasons to walk away from a transaction and as I've always emphasized—sometimes walking away is a WIN for a buyer.
Higher prices are creating a problem for those first-time buyers who, for whatever reason, were not ready before now. It's harder to qualify for a higher priced home and the down payment is going to be higher, too. Many of these folks are being forced into remaining renters for the foreseeable future. This is opening up opportunities for those looking for investment properties and I've had a lot of recent repeat business in this area. Homes may be costing more, but rent prices are going up accordingly.
The following infographic from this month's Realtor Magazine illustrates some of the "whys" of the housing shortage:
If you, a family member or co-worker are even thinking of looking for a new home or an investment property….NOW is the time. Simply give me a call at 593.1000 or email me at Harry@HarrySalzman.com and let's see how together we can make all your residential real estate dreams come true. It may not be as easy as it once was, but hey—I haven't been so successful in my 47 plus years in this arena without learning how to weather all types of cycles and obstacles successfully. I can help you find a way, but you need to pick up your phone and give me a holler first!
EXISTING HOME SALES FALL 1.7% NATIONALLY IN JUNE
National Association of Realtors, 7.23.19
According to Lawrence Yun, NAR's chief economist, "Home sales are running at a pace similar to 2015 levels—even with the exceptionally low mortgage rates, a record number of jobs and a record high net worth in the country."
Yun says the nation is in the midst of a housing shortage and much more inventory is needed. "Imbalance persists for mid-to-lower priced homes with solid demand and insufficient supply, which is consequently pushing up home prices."
This infographic can help explain:
As I mentioned earlier, Colorado Springs is also experiencing a slowdown in sales, which can be attributed to the lack of available homes, but we are faring better than most of the country and should continue to do so. The historically low interest rates, low unemployment rates and booming economy are providing the impetus for our local residents to finally make the move they've been thinking about for some time now. And with new companies continuing to relocate here, there are more buyers for existing homes.
If you've considered selling to trade up, this is a great time since your present home should sell quickly and there are more available homes to choose from in the higher price ranges at present. You do need to have a plan, though, and know where you want to move before we list your present home because things move quickly once your present home is listed. Again, give me a call and we can figure out if a trade up move is in your near future.
NEW HOME PURCHASES REBOUND
The Wall Street Journal, 7.25.19
Home buyers bought more new homes in June, a bright spot in the housing sector, and most likely due to the lack of existing homes for sale.
According to a report from the U.S. Commerce Department, newly built single-family home sales increased 7% in June from the prior month, following two straight months of declines.
New home sales are a narrow slice of all U.S. home sales, as about 90% of homes purchased were previously owned. But with existing home sales down, new home purchases are a good option for some.
If this is something you have considered, I can help you with that, too. I have a good working relationship with most of the local homebuilders and can work beside you to help with site and home selection, as well as helping you find the best mortgage loan for your individual needs. And did I say—I provide this all at NO ADDITIONAL COST TO YOU. Before you head out to look, give me a call and let's discuss the ways you can benefit from my assistance in new home buying.
U.S. ECONOMY CELEBRATING 10 YEARS OF GROWTH
Economic Advisor, Loan Depot, 6.10.19
July marks the 10thAnniversary of the U.S. economic expansion that began June 2009. If the streak continues through this month, it will make history, surpassing the 1991-2001 growth cycle to become the longest since 1854, which is as far back as economists have attempted to date business cycles.
We have had heftier extended growth cycles before. In the first 39 quarters of the record expansion of 1991-2001, gross domestic product increased 43%. In the 39 quarters through this March, GDP grew just 22%. At the present pace, this run would have to last six more years to match the aggregate growth of 1991-2001 when GDP expanded 54%.
Here is a picture of how the U.S. has changed since the start of the current expansion in 2009 and where it stood in June:
NINE DECORATING MISTAKES THAT DATE YOUR HOME
The Wall Street Journal, 7.21.19
One of the first things I get asked by potential sellers is, "what do I need to do to make my home more marketable so I can get the most money from it?". The answer is different for each home, of course, but I read this article last week and thought I would pass on some of the advice.
Dated: Tubs with built-in jets. They had their heyday but now seem too bulky, tough to clean and call for up to 80 gallons of water.
Up to Date: Large standing showers with water-efficient shower heads and space for a built-in stool or wood bench. They could be enclosed in floor-to-ceiling glass which keeps steam and heat in during use.
********
Dated: Vessel sinks which appear to sit on counters like bowls. Water gets in where the bowl meets the counter and since the faucet needs to be as high as your hands, the counter gets pushed below standard height.
Up to Date: Undermount sinks where there's no lip between the sink and countertop. Even better are sinks that are actually part of the countertop.
********
Dated: Faux finishes attempting to replicate the golden tones of Tuscan-villa walls. They add a heaviness to a room and really devalue a space.
Up to Date: Today's palettes are much lighter and airier. Paint over sponged or rag-rolled walls and sand down textured walls if practical.
********
Dated: Midrange yellow-toned oak cabinets have gone out of fashion in a big way. People wanted oak to match the furniture around it, but now folks like to mix up different material and finishes.
Up to Date: Lighter and brighter cabinetry and color for a clean and sophisticated space. Also, mixing reclaimed wood with painted wood adds more interest.
********
Dated: Trapezoidal kitchen islands or a countertop peninsula, which has an angle on one or both sides, typically at 45 degrees.
Up to Date: Rectangles and square islands give an uninterrupted workflow, an easy-to-navigate traffic path, and will go well with anything else you put in the space. It will also be as relevant and attractive in 30 years as it is today.
********
Dated: Interior plantation shutters that often cost as much or more than custom drapes.
Up to Date: Replacing plantation shutters with drapery or roman shades or both. The softness of the fabric instantly improves the space and drapes can make a ceiling feel taller and a room larger. For light control, layer drapes over hidden blackout roller shades.
These are just a few areas that can add to the "appeal" of the house. A number of my clients tend to do some or all of these things as time goes by so that they can enjoy the changes prior to selling the home.
KITCHEN MISTAKES THAT COULD SINK A SALE
National Association of Realtors, 7.22.19, Realtor.com, 7.19.19
Most buyers put a lot of focus on the kitchen which makes sense because it can be one of the most expensive rooms to remodel. Its features can make or break a sale.
Fluorescent lighting.

Swap out bad lighting for a budget-friendly chandelier or pendent lights and remove any curtain valences from the window to allow more natural light in.
Overcrowded counters.

Clutter is the enemy when you go to sell a home and that means piles of old mail or several small appliances on top of countertops. Keeping out things like a teapot or dried flowers is very dated.
Dated drawer knobs.

Drawer knobs that are chipped or scratched can make a kitchen look unkempt and can be an inexpensive do it yourself project that will provide an instant update.
Faux plants.

These can cheapen a kitchen's look, too. Instead, have a vase of fresh flowers on the kitchen island or a few potted herbs along the kitchen windowsill for a real touch of greenery.
Unsightly trash cans.

Plastic anything needs to be removed—especially that free standing plastic trash can on the floor. It if has to be out, swap it for one made of metal. It will give the kitchen a more polished look.
Old linoleum.

Every cheap looking kitchen seems to have a linoleum floor but ripping it up and replacing it with hardwood is an expensive undertaking. To save some money, hide a linoleum floor with a bright rug. Or have it redone with decorative tile which won't be as expensive as hardwood but will instantly make the space look more luxurious.
Faddish colors.

Avocado and orange paint may be trendy at one time, but over time it'll end up looking tired. Timeless colors such as white, cool grays or other neutrals are best.
Mismatched appliances.

The ideal kitchen look includes appliances all with the same finish.
There you have it. These are great things to keep in mind as you live in your present home and when it's time to redo the kitchen or parts of it. It will not only make the home more presentable to potential buyers but will make it more enjoyable for you while you are living there.