HARRY'S BI-WEEKLY UPDATE 6.4.18
Monday, June 04, 2018
June 4, 2018
HARRY'S BI-WEEKLY UPDATE
A Current Look at the Colorado Springs Residential real estate Market
As part of my Personal Service, it is my desire to share current real estate issues that will help to make you a more successful and profitable buyer or seller.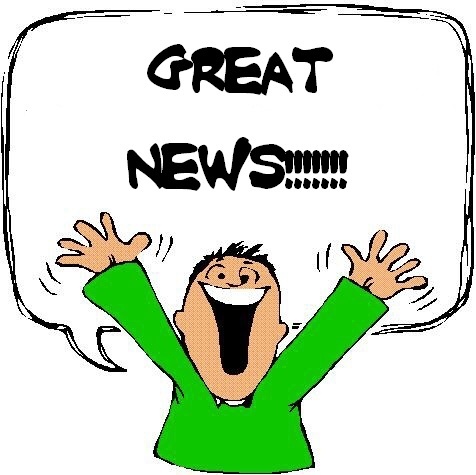 GOOD TIMES IN LOCAL RESIDENTIAL real estate FOR BOTH BUYERS AND SELLERS…
Opportunities abound at present and if you are either a potential buyer or seller you might want to consider some of the things I'm about to share.
Colorado Springs continues to be one of the "hottest" markets in the country---#11 in the May 2018 "Top Performing Markets" as ranked by realtor.com. Home prices here are continuing to surge and nationally prices also reached an all-time high in May.
And rising home prices are showing few signs of slowing. Javier Vivas, director of economic research at realtor.com said, "Unfortunately for buyers, median list prices continue to show strong yearly growth and fail to hint that home values will stall any time soon." Despite this, the market is decelerating a bit as more homes are coming onto the market.
For the first time in ages, we are starting to see more people listing their homes in the Pikes Peak area. These are likely folks who have been sitting on the fence and realize that NOW is the time to make a move before interest rates or prices rise even more. Whatever the reason, it's a blessing for those who have been searching for days with so few listings from which to choose, along with the obstacles of multiple offers and offers over listing price. But there is even more of an upside for localbuyers and sellers.
As you will read, nationally there is still a dearth of listings and that has resulted in the interest rates to drop by ½ a percentage point in the last week. This makes sense as a shortage of homes translates into a shortage of applications for loans which translates into lower rates.
The good news for us is that while we are starting to have more listings, we still get the advantage of the lower interest rates. What that means is that buyers are able to get more home for the same monthly payment and sellers are seeing more buyers who can qualify for loans at the lower percentage rate. It's a total win-win for all.
If you're even considering a move and wondering how all of the above applies to your individual wants, needs and budget,simply give me a call today at 593.1000 or email me at Harry@HarrySalzman.comand let's see how I can put my special brand of customer service to work for you.
And now for May statistics…
Homes are selling at 100.7% of listing price with the average days on the market at a very low 21.
This continues to be great news for both buyers and sellers but with homes selling so fast it still necessitates knowing where you plan to move next prior to listing your present home.
The Monthly Summary shows that compared to a year ago, total active listings are up 1.4% for Single Family/Patio Homes and down 12.0% for Condo/Townhomes. New listings are up 1.3% for Single Family/Patio Homes and down 9.1% for Condo/Townhomes.
On a VERY positive note, Total Active Listings month over month from April 2018 to May 2018 were up 23.7% for Single Family/Patio Homes and up 18.3% for Condo/Townhomes. This is indicative of what I mentioned above—folks are realizing that NOW is the time to sell….and to buy. Waiting is going to cost you one way or another, so don't delay. Call me today if you're ready to discover what this current real estate market can mean to you.
For more stats, please see the following article.
MAY 2018 WAS ANOTHER OUTSTANDING MONTH IN LOCAL RESIDENTIAL real estate
Statistics provided by the Pikes Peak REALTORS Service Corp, or it's PPMLS
Here are some highlights from the May 2018 PPAR report. A look at the Median Sales Prices should keep a big smile on many of your faces! Please click here to view the detailed 15-page report, including charts. If you have any questions, just give me a call.
In comparing May 2018 to May 2017 for All Homes in PPAR:
Single Family/Patio Homes:
· New Listings are 2,080, Up 1.3%
· Number of Sales are 1,568, Down 3.9%
· Average Sales Price is $355,927, Up 11.2%
· Median Sales Price is $317,250, Up 13.3 %
· Total Active Listings are 1,885, Up 1.4%
· Months Supply is 1.1
Condo/Townhomes:
· New Listings are 240, Down 9.1%
· Number of Sales are 19, Down 12.4%
· Average Sales Price is $225,266, Up 18.6%
· Median Sales Price is $210,000, Up 13.5%
· Total Active Listings are 110, Down 12.0%
· Months Supply is 0.6
COLORADO SPRINGS AREA MONTHLY SINGLE FAMILY/PATIO HOME SALES ANALYSIS*
Median Sales Price Median Sales Price
May 2018 May 2017
Black Forest $517,275 $439,500
Briargate $412,180 $383,750
Central $269,000 $221,500
East $265,500 $235,000
Fountain Valley: $269,450 $245,000
Manitou Springs: $385,000 $395,000
Marksheffel: $342,550 $284,000
Northeast: $310,000 $276,500
Northgate: $435,000 $475,648
Northwest: $413,750 $437,000
Old Colorado City: $340,000 $296,500
Powers: $300,000 $271,500
Southwest: $380,700 $342,450
Tri-Lakes: $528,500 $492,500
West: $305,000 $272,500
*Statistics provided by the Pikes Peak REALTORS Services Corp,or its PPMLS.
LOCAL HOMEBUILDING HEATS UP IN MAY
The Gazette, 6.2.18
The total of permits for single family homes in El Paso County last month surged nearly 29 percent over the same period last year. Records show that the total of 443 permits was the largest number of single family permits for any month since August 2005.
According to the Piles Peak Regional Building Department, year to date, single family permits totaled 1,778, up almost 24 percent over the same period in 2017.
There are a number of reasons for this, including local and national economic recovery, more jobs and lower mortgage rates even as they begin to rise. Add that to the fact that there have been fewer existing homes for sale and you can see why many families are choosing new construction.
This has been the option of several of my clients in recent months and in case you aren't aware—I can assist you in the purchase of a newly constructed home. Knowing the "ins and outs" of new home construction and how to get the most for your dollars is something I offer at no additional to you. I've got a good working relationship with most all of the local homebuilders and can help make the entire process as stress free as possible for you.
If new construction is something you've considered, just give me a call and let's see what's out there for you.
MORTGAGE RATES RETREAT FROM 7 YEAR HIGH
RealtorMag.com, 6.3.18
Mortgage rates eased a bit this week after climbing to their highest level in more than seven years. According to Sam Khater, Freddie Mac's chief economist, it was the first decline in four weeks. The 30-year fixed-rate mortgage fell 10 basis points to 4.56 percent average this past week.
"The decline was driven by recent trade and geopolitical issues, which led to a sudden decrease in long-term Treasury yields," Khater says. "Meanwhile, confident American consumers shrugged off the market volatility, as purchase mortgage applications continue to trend higher than a year ago."
However, even with higher rates this year, Khater believe demand from home buyers will stay elevated as long as job growth and other economic fundamentals stay strong.
"Extremely low inventory conditions in most markets are preventing sales from breaking out while also keeping price growth elevated," Khater says. "Even if rates climb closer to 5 percent, sales have room to grow more—but only if current supply levels start increasing more meaningfully."
As I mentioned earlier, this is a win-win for us locally. We are seeing more listings while the interest rate has dropped. This should translate into more sales even with the continued escalating home prices here.